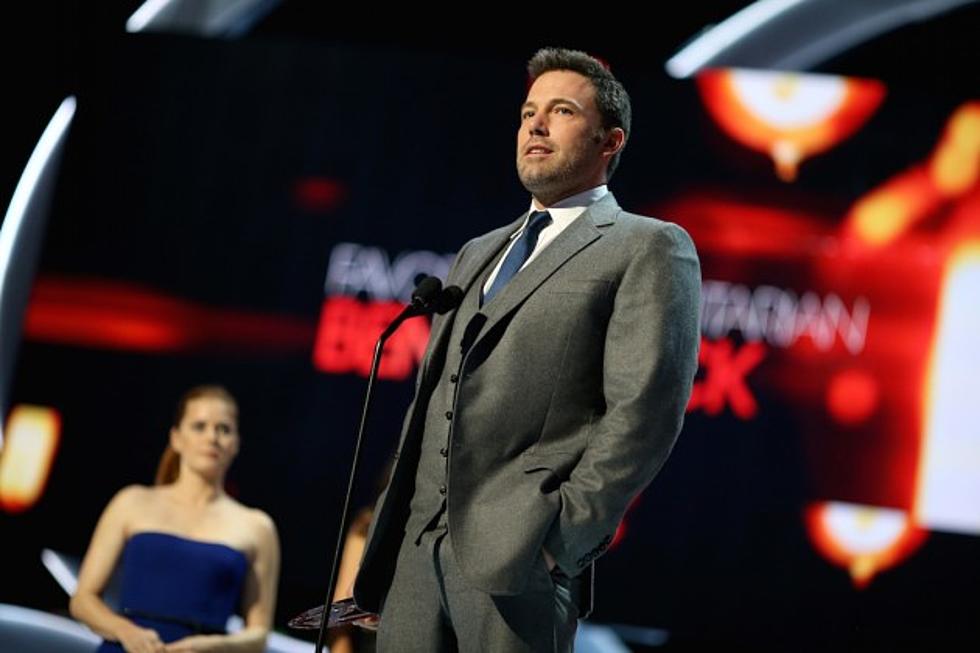 Ben Affleck's 'The Accountant' Is Getting Its Own Comic Book
Christopher Polk, Getty Images
Ben Affleck knows a thing or two about playing comic-book characters onscreen. Ten years ago, he was Daredevil for Fox; next spring, he'll tackle the role of Batman for Warner Bros. Before he's seen as Bruce Wayne though, Affleck will first appear in the Warner Bros. thriller The Accountant, as "a mild-mannered accountant who moonlights as a lethal assassin." It's not based on a comic book (the film's from an original script by Bill Dubuque) but it sort of sounds like one, right? Apparently the folks at Warners agreed, and as revealed at a panel this morning at Comic-Con, it's going to become one before it heads to the big screen.
At today's "Studio Production Chiefs Speak" panel, Warner senior vice president Drew Crevello responded to an audience question about the interplay between movies and comics, and the growing practice of studios turning original ideas into comics before they become movies, by revealing the plans to make The Accountant (which is directed by Warrior filmmaker Gavin O'Connor) into its own mini-series from Warner-owned Vertigo Comics:
"As a lifelong comic book fan, I just thought it would be a cool idea for a comic book. So DC, through their Vertigo label, is going to put it out as a limited-run comic book ... It just felt like [The Accountant] really lent itself to that treatment, and wanting it to have even some small life as a comic book was just exciting to us. We were trying to actually get it ready in time for Comic-Con, but I think we'll actually probably have it ready in a few months."
He didn't mention a creative team, but I agree with Crevello; that premise sounds tailor-made for a smart, edgy comic book from Vertigo. With the right creators it could be great, and even have a life beyond the movie, which opens in theaters on January 29.