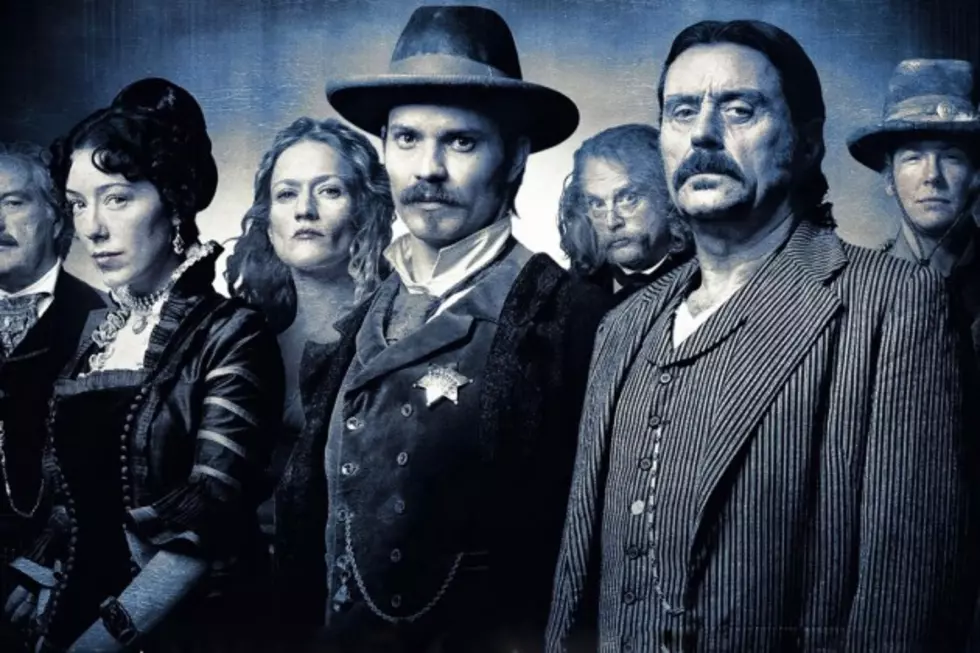 HBO 'Deadwood' Movie Revival Finally in Negotiations, Star Confirms
HBO
Reviving old TV series practically seems like old hat at this point, though HBO's Deadwood ranks up among Firefly as a fabled reunion we'd come to relinquish hope for. Well, you may want to start practicing your swears, as HBO has unofficially resumed negotiations for a Deadwood movie, as confirmed by one its stars.
Take this one with a minor grain of salt (or gold?) for the moment, but twice-over Deadwood star Garret Dillahunt tweeted out that he'd heard legitimate rumblings of a movie revival, some nine years HBO's mid-Season 3 cancellation:
On its own fairly weak tea, though TVLine managed to confirm with unofficial sources that HBO has indeed entered into negotiations with creator David Milch, and that any revival would likely take the form of a movie. That said, no word if the network would take aim at a theatrical venture, or what became of Milch's original two-movie plan to follow the series.
BuzzFeed's Kate Aurthur also got an official, albeit loose confirmation from HBO:
It wouldn't be the first time Deadwood fans got their hopes up for naught, but given the revival climate, and the likely availability of its core leads, could the Deadwood movie finally come to fruition? Are our ears prepared for the torrent from Al Swearengen's mouth, should HBO fail? See for yourself.