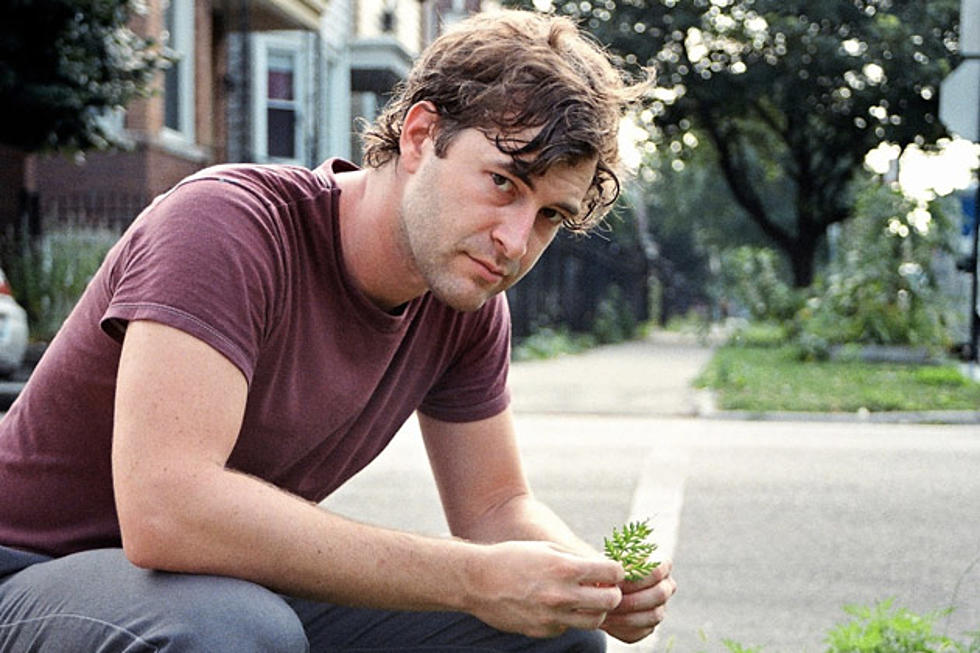 Mark Duplass on How to Get a Movie Made In 2014
IFC Films
"We're doing it right now," barked Mark Duplass when I suggested that he should teach a class on how to get a film made in today's fractured system. Duplass has been writing, directing and producing a steady stream of movies since 2005 that includes 'Cyrus,' 'Jeff Who Lives at Home,' and this week's new release, 'The One I Love.' What's remarkable about this run is that his movies have never put up huge numbers at the box office -- the indie hit 'Safety Not Guaranteed' grossed just over $4 million in theaters -- yet his movies are profitable enough that he gets to keep making movies. What are Duplass' secrets? Here, Duplass breaks down, step by step, how to stay sustainable in today's Hollywood.
1

"I've almost lucked into this career -- and it sounds a little more dark than it should -- of under-forecasting and over-performing. 'Jeff Who Lives at Home' made like $5 million at the box office -- but they find it and they come to it with a set of expectations that are a little bit tempered. And I'm able to leap over those very easily. And I like that. I hate to say it, but I like being in an A minus that feels like an A plus, because the expectations were set correctly."

2

Profitability Isn't All Box Office

"'Jeff Who Lives at Home' is an intensely profitable film. The movie has brought in over $40 million worth of revenue, domestically and overseas through VOD and DVD. And it's a lot more profitable than a movie like 'Sex Tape.' 'Sex Tape' is going to be a lot less profitable. Its box office numbers will be about $40 million by the time it's done, but 'Jeff Who Lives at Home,' which only made $5 million at the box office, is going to be intensely more profitable because they didn't spend and they didn't go crazy. I made the movie cheaply and they marketed it cheaply and I'm OK with that."

3

Play Ball With Your Studio

"I had a discussion with Fox Searchlight with 'Cyrus' where we had huge per screen averages -- like $5 or $6 million at the box office on 400 screens. And we're like, this is the time when you rebrand the movie and take it into the suburbs, what are we going to do? And they look at me and they're like, 'We have like $4 million projected profit on this movie and if we go into the suburbs, we're not sure it's going to work. We might lose money. We've lost money on some other movies this year and we need this profit. So, we're going to ask you to not push us.' And I was like, I totally get it. I would do the same thing. And I didn't push them."

4

Work Within the Ecosystem

"A lot of why I work today is because I kind of work within the ecosystem. I'm not tying to crush my distributors, because I need them to buy my movies next year. I'm friends with all the buyers. It sounds silly, but we are in this together. And Radius is putting this movie out, I'm not going to rake them for a huge advance on this movie. I'm going to ask them to pay me a fair deal and give me a share of the profit if we succeed. If we don't, at least we all live to fight another day and you'll be at Sundance next year to buy my next one."

5

Take Care Of Your End of The Deal

"I don't understand why the theatrical releasing business has become what it's become, why it's become so difficult. I can't pretend to know how to make things crack through. But the level of control I can exercise is: keep my budgets low, keep my expectations low before people pay me for them, stay friends with everybody, live to fight another day."

6

Every So Often, One WIll Be A Big Hit

"I believe, in my heart, that if I just keep making interesting stuff, one out of every ten of them will randomly pop. And the other nine will make their money back and a little bit more, and I get to keep working. That's my whole M.O."

7

"It sounds a little cocky, but I feel like I have tenure. Like, I won't get kicked out of this business because it's been such a slow climb and my feet are so firmly entrenched -- I have relationships with actors like Elisabeth Moss that will work for me for cheap. They are my currency. I pay for these movies myself with the money I make in TV. I own them. I profit a little bit from them and I share with all my people. We're like a little studio, kind of."