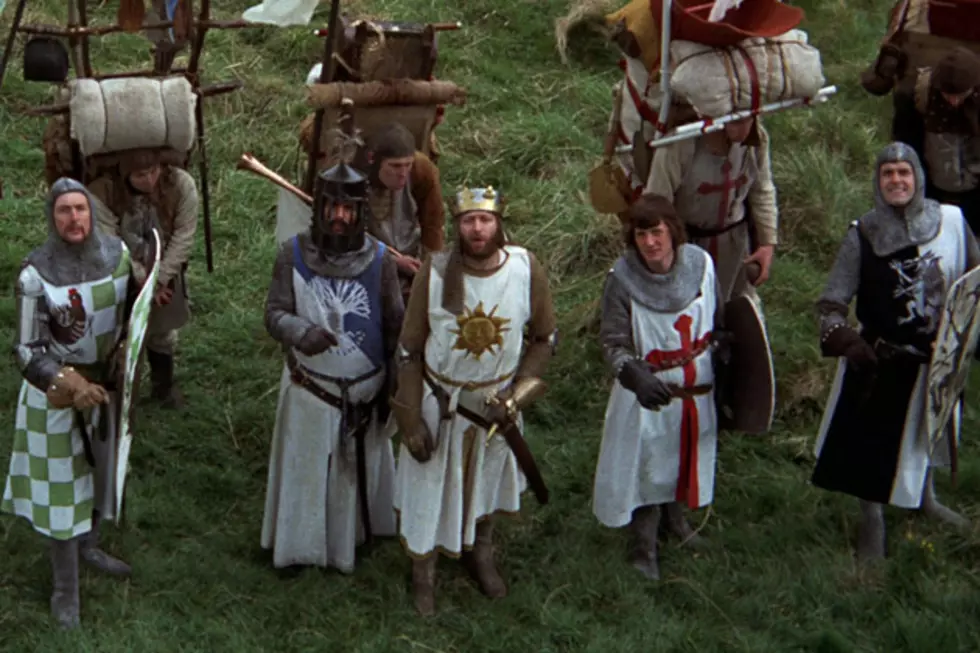 Monty Python Reunion is Happening With a Little Help From the 'South Park' Guys
Sony Pictures
This week, comedy fans all over the world were pleasantly shocked to learn that the surviving members of the Monty Python comedy troupe were reuniting for a new live stage show. The details remain tightly under wraps, but the mere thought of John Cleese, Michael Palin, Terry Gilliam, Eric Idle and Terry Jones collaborating on anything should send chills down the spines of people with taste everywhere.
What's even more incredible is how their reunion came about in the first place. It seems that this new project came together at the urging of 'South Park' and 'Book of Mormon' creators Trey Parker and Matt Stone.
Monty Python's legacy can be felt in virtually every major comedy series or film today, so it's not surprising that Parker and Stone are fans. There's no getting around it: it's just downright cool to see these two wielding their great power with great responsibility, utilizing the benefits that come with being comedic geniuses to convince the greatest sketch comedy troupe of all time to reunite. The details of the show are expected to be announced soon, but Terry Jones was the one who let slip the involvement of Parker and Stone:
The South Park people brought us together, Matt Stone and Trey Parker. They approached us and suggested we should get together and do something together. That's what triggered the interest in the show.
Just in case you aren't up to snuff on your comedy legends, the Monty Python troupe (which included the late Graham Chapman) got their start on British television with 'Monty Python's Flying Circus,' a sketch show that remains remarkable and downright insane to this day. Their success on the small screen led to a series of movies. Two of them ('Monty Python and the Holy Grail' and 'The Life of Brian') are uncontested masterpieces. The other ('Monty Python's the Meaning of Life') is very good. The group seemed to unofficially break up in 1989 following the death of Chapman, but they've made appearances together before, just never to perform. In other words, these gentlemen collaborating on something new is a huge, huge deal.
Can Palin, Idle, Jones, Gilliam and Cleese capture that old Python magic now that they're in their 70s? Of course they can. Have faith. If the creators of 'South Park' think this is a good idea then you have no right to hesitate with your enthusiasm.