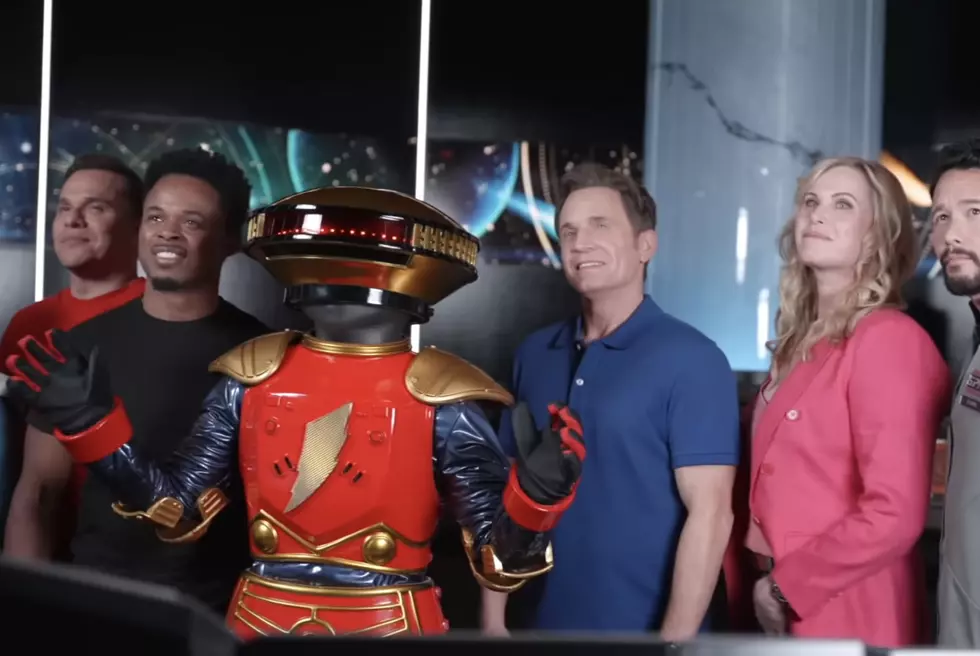 Original 'Power Rangers' Return For Netflix Anniversary Special
Netflix
To celebrate the 30th anniversary of the original Mighty Morphin Power Rangers, it's going to be morphin' time again.
Yes, believe it or not, the original Power Rangers is 30 years old. The show debuted in August of 1993. While the series has undergone countless changes since then, the Power Rangers franchise is still cranking out new seasons (and merchandise) three decades later. And now Netflix is prepping a special anniversary episode that features the return of several classic Rangers — including members of that original cast from 30 years ago.
The special is titled Mighty Morphin' Power Rangers: Once & Always, and it will premiere in a few months on the streaming service. The series was officially announced today — along with the debut at a behind-the-scenes look at the special, which features appearances by Walt Emanuel Jones as Zack, the first Black Ranger, and David Yost as Billy, the first Blue Ranger.
Entertainment Weekly also debuted a whole batch of images from the set of the special, which will also feature appearances by Johnny Yong Bosch, Karan Ashley, Catherine Sutherland, and Steve Cardenas. The original voice of Power Rangers nemesis Rita Repulsa, Barbara Goodson, will also be involved. (The pictures and the video also feature a couple glimpses of the Power Rangers' old robot assistant Alpha 5, who must have had some great plastic surgery because he doesn't look like he's aged a day.)
The behind-the-scenes footage include shots of someone in the Green Ranger costume, but the show does not feature an appearance by the original Green Ranger, played by Jason David Frank, who died last November at the age of 49. One assumes the special will include some sort of tribute to him, but that's not confirmed as of yet.
Mighty Morphin' Power Rangers: Once & Always premieres on Netflix on  April 19.
The Most Popular Shows on Netflix in 2022
These were the most-watched shows on Netflix over the course of 2022.