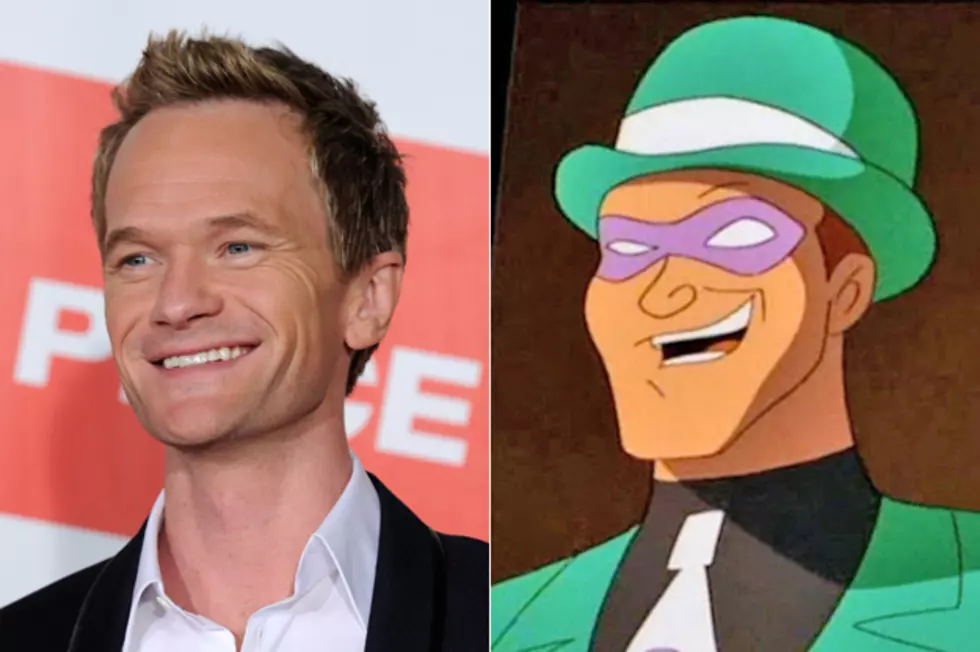 Tony Awards Host Neil Patrick Harris + The Riddler — Dead Ringers?
While watching the 66th Annual Tony Awards last night, we couldn't take our eyes off of Neil Patrick Harris. (Well, him and Hugh Jackman's wife whose dress made her look like she was auditioning for the role of Scary Spice in an off-off-Broadway stage adaptation of 'Spice World.')
While there were a few surprises of the night -- like when newby James Corden beat out Philip Seymour Hoffman, James Earl Jones, Frank Lengella and John Lithgow -- the biggest shocker came when we realized who was NPH's doppelganger.
Hear us out -- the Riddler from Warner Brothers' 'Batman: The Animated Series' is suave, wears suits all the time, has Harris' signature smile, and is a bit off his rocker. Doesn't that also describe that dashing 'How I Met Your Mother' star? Yes? Kind of? Sort of?