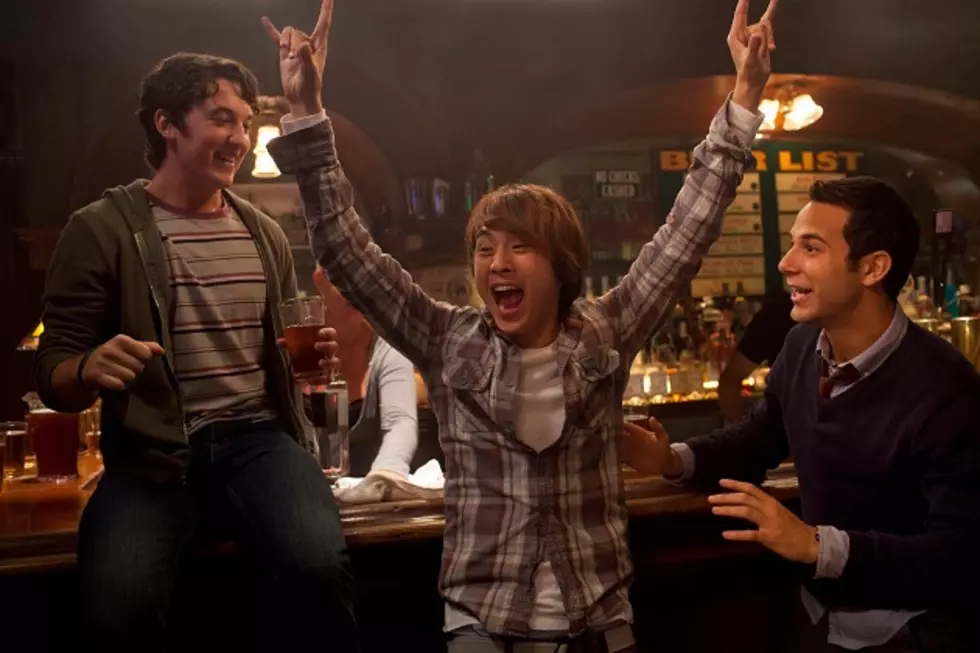 '21 & Over' Trailer: Barely Legal Hijinks Abound
Relativity Media
Often the genealogy of a movie is easy to trace. A film like '21 & Over' follows in the direct footsteps of last year's 'Project X,' which was a minor hit for Warner Brothers, which itself was done as a teenaged version of 'The Hangover.' Now there's a new trailer for '21 & Over' and it looks very familiar.
The premise is that it's Jeff Chang's 21st birthday so Jeff (Justin Chon) is taken out by his friends (Skylar Astin, Miles Teller), even though he's got something important to do the next day. Over the course of the night it looks like the friends lose Jeff, and nearly break him by throwing him from high objects. Also, there's at least a little gratuitous nudity.
Coming out the exact same weekend as 'Project X' did last year, it's hard not to think of this as a rip off, but at least it was written and directed by Jon Lucas and Scott Moore, who penned the original draft of the first 'Hangover' movie. That makes it a weird circle of life kind of thing. The debauched evening is definitely something they know how to deliver, but the jokes look a little tired and it doesn't help that the trailer seems to unintentionally make a 'Community' reference ("Going out with a Chang"). Maybe it's better than it looks.
'21 & Over' is due out March 2. Here's that trailer: