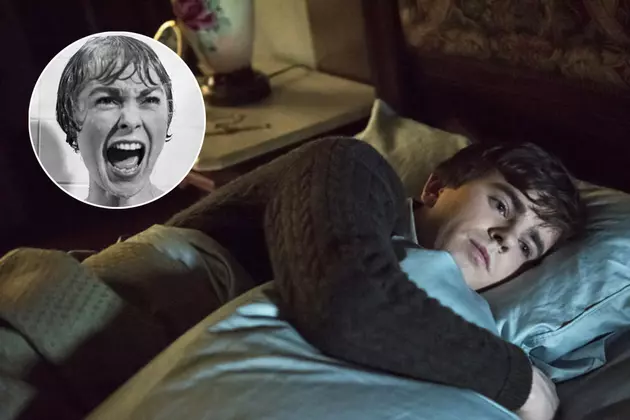 'Bates Motel' Final Season Introducing 'Psycho's Most Iconic Character
A&E / Paramount
And lo, another season of Bates Motel has come to a close with Monday's unsettling "Norman," following through on a series-shaking cliffhanger from the prior episode. Looking ahead, Season 5 has more or less been confirmed as the final run for Bates Motel, which showrunners now confirm will finally go Psycho with the thriller's other most famous character.
You're warned of full spoilers through Season 4 of Bates Motel from here on out, but yes, gentle viewers: Norma Bates is dead. No last-minute reprieve from the carbon-monoxide killing, no elaborate ruse, just Vera Farmiga's character finally taking her place as a corpse to decay in the basement, set in motion this week by Norman actually exhuming his mother's grave to return her to the residence.
Mind you, Vera Farmiga will remain with the series through Season 5 as a figment of Norman's increasing psychosis, but hers won't be the only demise pushing Bates Motel into full Psycho territory. Per TVLine, the fifth season will feature iconic victim Marion Crane in a recurring role, likely to end up in a recreation (or remix) of the famous Janet Leigh shower scene that kicked off the 1960 film. Says executive producer Carlton Cuse:
We wanted the final season to allow us to do our version of the Psycho lore. We will be colliding with certain events in the narrative of the film, but it would be boring to just recreate Psycho.
A&E has yet to officially confirm Season 5 of Bates Motel as the final, year, though apart from the finality of reaching Norman's Psycho phase, both Cuse and showrunner Kerry Ehren were adamant it at least represented their last intended season.
It might be some time yet before Bates Motel casts the famous victim, but will the formerly pre-Psycho drama add anything to Hitchcock film?