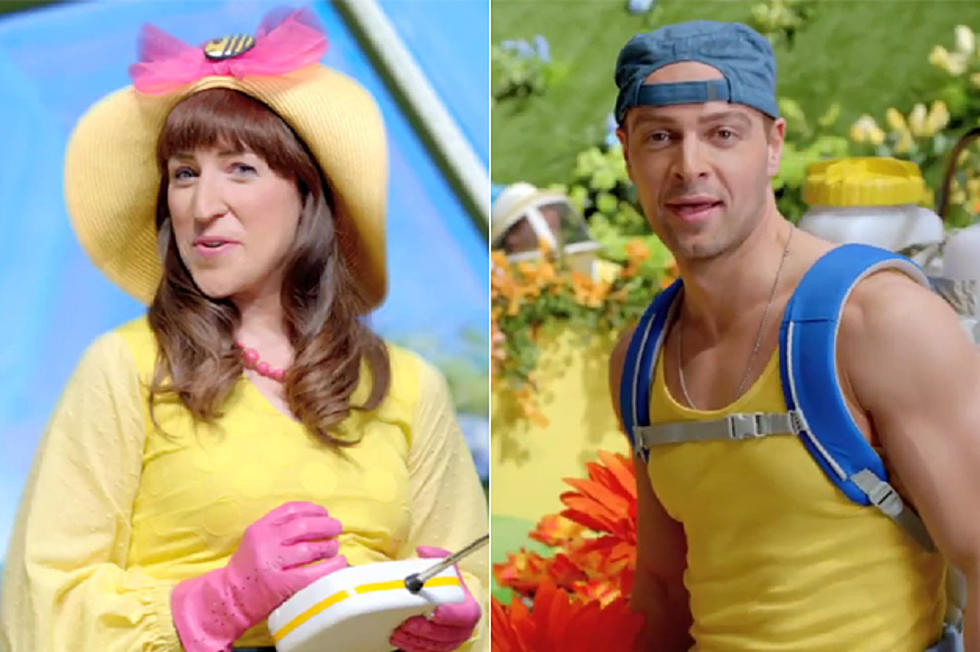 'Blossom' Stars Mayim Bialik and Joey Lawrence Reunite for Old Navy Ad
A few years ago, Old Navy featured recognizable actors from old TV shows -- like Morgan Fairchild, Joan Collins and Fran Drescher -- in its commercials. The ads were weird but well-received, so the company is giving the concept another whirl.
The premise of the spot is that Blossom is Old Navy's "chief floral officer" in charge of pitching the new line of spring apparel. She's wearing her character-true flowered hat and is surrounded by chicks in dresses and mechanical bees. Why mechanical bees? Who knows. (We did say Old Navy is known for the weird.)
At the end of the spot, Lawrence takes off a beekeeper mask, looks at the camera, and utters his familiar "Whoa!" He looks a lot different now than he used to -- in a good way -- but has no trouble recalling the exact pitch he once used when saying the word on the program that launched him to fame.
Unlike some of the stars Old Navy has used in years past, these two aren't off the current entertainment radar -- Bialik is a cast member on one of the hottest shows on television, CBS' 'The Big Bang Theory,' as brainy and socially-awkward neurobiologist Amy Farrah Fowler. And the character isn't totally divorced from reality: Bialik herself has a PhD in neurobiology from UCLA.
As for Lawrence, he placed third on 'Dancing with the Stars' back in 2006, starred on Broadway in 'Chiacgo,' and currently stars on the ABC Family sitcom 'Melissa & Joey,' playing a financier-turned-nanny opposite Melissa Joan Hart.
Take a look the TV-siblings' ad below.