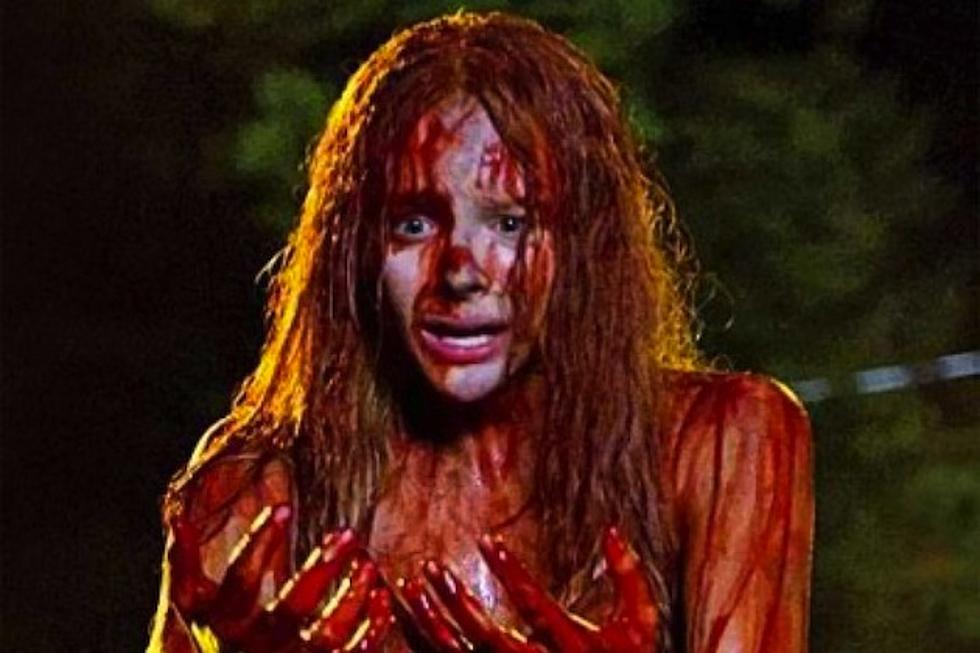 New 'Carrie' Photo Shows Chloe Moretz Still Angry and Bloodied
Screen Gems/Sony
Getting excited about a reboot of a beloved movie is the kind of thing that traditionally leads to heartbreak, but everything about the upcoming remake of 'Carrie' has us intrigued and excited. Although the film won't hit theaters until October (just in time for Halloween, of course), a new image has made its way online, showcasing Chloe Grace Moretz's Carrie White as we know her best: traumatized, enraged and covered in blood!
The image comes from the pages of a new issue of Empire, but this is the internet, so naturally it's ended up here. Check it out below!
Depending on how you look at it, 'Carrie' is either a remake of the Brian DePalma's iconic 1976 horror film (starring a young Sissy Spacek) or simply the second adaptation of Stephen King's first novel. In either case, it's the kind of timeless story that should translate to modern day with ease, especially since many of the story's ideas (bullying, social cliques and the horror that is high school) have only grown more complex and unsettling in the digital age. If telekinetic teenager Carrie had reasons to use her newfound powers for vengeance over 30 years ago, she's going to have a few dozen more in the age of YouTube. If anyone is capable of capturing that emotional torment under all of the blood and guts, its director Kimber Peirce, whose filmography (which includes 'Boys Don't Cry') makes her a brilliant choice for this film.
'Carrie' opens on October 18th, so feel free to either dread or anticipate that release date.