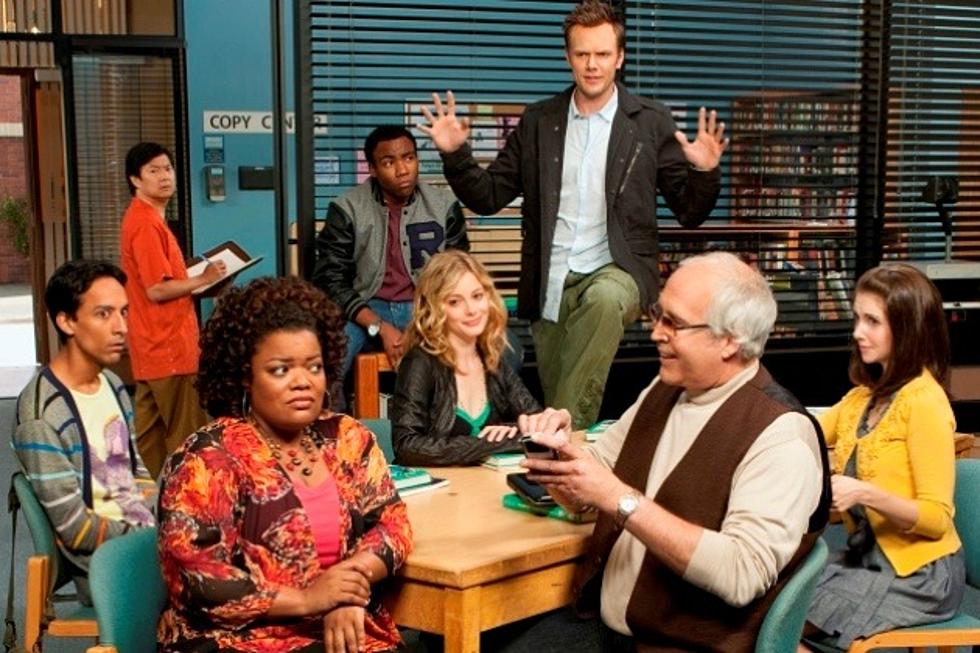 'Community' Season 5: NBC Renews Greendale For Additional Semester
NBC
Six seasons and a movie lives! At long last, to joyous refrain, it seems 'Community' will indeed return for a fifth season at NBC, despite nigh-universal sentiments year 4 would prove the last. NBC has yet to officially confirm the renewal, said to consist of at least 13 episodes, but sources assure that 'Community' season 5 is "all but a done deal." Pop pop and celebrate 'Community' season 5 inside!
Can this really be? Last night's 'Community' season 4 finale "Advanced Introduction to Finality" was rescued from the darkest timeline after all? It seems so, as according to Vulture, NBC remains inches away from a 'Community' season 5 renewal, presumably without series star Chevy Chase.
Last night's finale achieved notably higher ratings than usual, which may have swayed the network to give Greendale another semester, in spite of all the house-cleaning we've seen NBC perform over the last few days. Worth noting is that while Vulture points out the renewal will likely prove at least 13 episodes for 'Community' season 5, 16 episodes would finally bring the series to 100 episodes for syndication.
We'll let you know when the word is official, but what say you? Are you as overjoyed to potentially have 'Community' return for season 5 as we are, Dan Harmon or no? Give us your 'Community' celebrations in the comments!