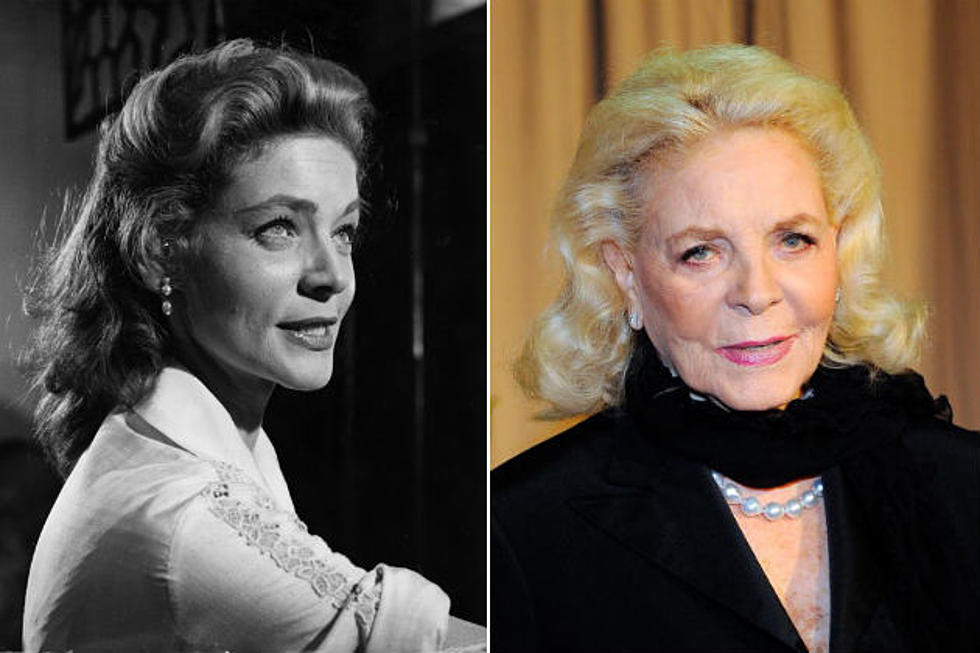 Legendary Actress Lauren Bacall Passes Away at 89
Getty Images
Lauren Bacall, the legendary actress who gave us memorable performances in classic films like 'Key Largo' and 'How to Marry a Millionaire,' has sadly passed away at the age of 89. A talented woman who appeared in many films in the Golden Age of Hollywood, Bacall was a true silver screen icon.
TMZ reports that Bacall passed away this morning in her home at the age of 89. According to a family member, the cause of death was a stroke. Bacall was best known for her roles in Hollywood classics like the 1946 film 'The Big Sleep,' in which she starred alongside her then-husband and fellow legend Humphrey Bogart.
Bogart and Bacall went on to appear in the films 'Dark Passage' and 'Key Largo,' and remained with him until his death in 1957. Bacall also appeared in movies like 'How to Marry a Millionaire' with Marilyn Monroe, 'Blood Alley' with John Wayne, 'Murder on the Orient Express,' 'Misery,' and 'The Mirror Has Two Faces.' In later years, she appeared in the first two films in Lars von Trier's planned (but never completed) U.S.A. trilogy, 'Manderlay' and 'Dogville.' More recently, she provided the voice of The Grey One in the French animated film 'Ernest and Celestine.'
Bacall was also a talented presence on stage, and later in life she guest-starred on episodes of 'The Sopranos' and 'Family Guy.' A true legend and icon of the Golden Age, Bacall's legacy leaves us with classics just as timeless as she was. She will be missed.