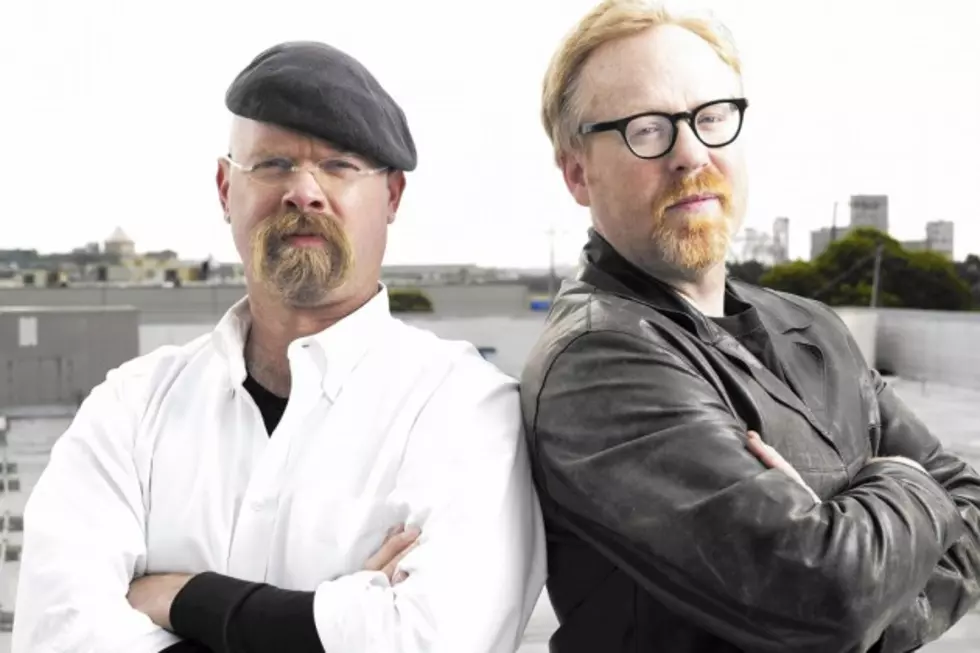 'Mythbusters' Ending: Will Bust its Last Myth After 14 Seasons
Discovery
For over a decade, the folks at Discovery's Mythbusters have delighted and intrigued fans and scientists alike, putting pop culture to the test with actual engineering, even amid a few format changes. Sadly, the team of Adam Savage and Jamie Hyneman will come to a close, as Discovery confirms Season 14 of Mythbusters will be the last in 2016.
Entertainment Weekly confirmed the news with two separate interviews from the longtime Mythbusters stars, who will wrap the "explosive" upcoming 14th season as the Discovery Channel's last. Famously collaborative, but otherwise too disparate in real life to develop a genuine friendship, the two acknowledged Mythbusters' end in the works by early 2015, doubting the possibility of future collaborations beyond the show.
In particular, Hyneman got particularly candid about his own interest in engineering, which the format of the show would often interfere with:
I'm concerned it will come off like I'm complaining about it. Certainly there are a lot of things I would have liked to have changed in that regard. I've been working in film behind the camera, and now in front of it, for over 30 years. And I understand filmmaking is a collaborate effort and has to be. There are always compromises, always give and take. But we are somewhat unique in that space. And the general way this was set up, and the way it had to be set up, is that around 50 percent of what we do is actual science and engineering. We had to do this daily dance of interacting with the camera and with production people who have totally different priorities about what's going on than I do.

It's a difficult and unique process. The filmmakers often give priority to the results. I know some reality TV programs that present themselves as giving you something that's real when in reality it's totally contrived. Mythbusters is not at all that way. There are times when compromises have to be made that can be frustrating to somebody like myself who's a purist for the engineering and not in it for a desire to be on television. It's about building something I might not have access to otherwise. So it's understandable that I'd get frustrated when I get pulled in another direction.
Amid his own back and forth interview, Savage offered a preview of the final season:
For the final season, I know you're blowing up a cement truck with 10,000 pounds of ANFO, and crushing a 60-ton train tanker with steam implosion…
Savage: When we construct the final season list of stories, our guiding principal was what are the iconic categories that fans of Mythbusters that should not be ignored in the final season. We really tried to address each one of those. The series finale is pretty amazing. I wanted Jamie and I to wake up to Suzanne Pleshette afterwards, but we did find a way to say goodbye.
We'll still have until 2016 to say goodbye to Mythbusters, all 248 episodes and 2,950 experiments' worth, but who next might shoulder the burden of applying real science to a sustainable TV format?