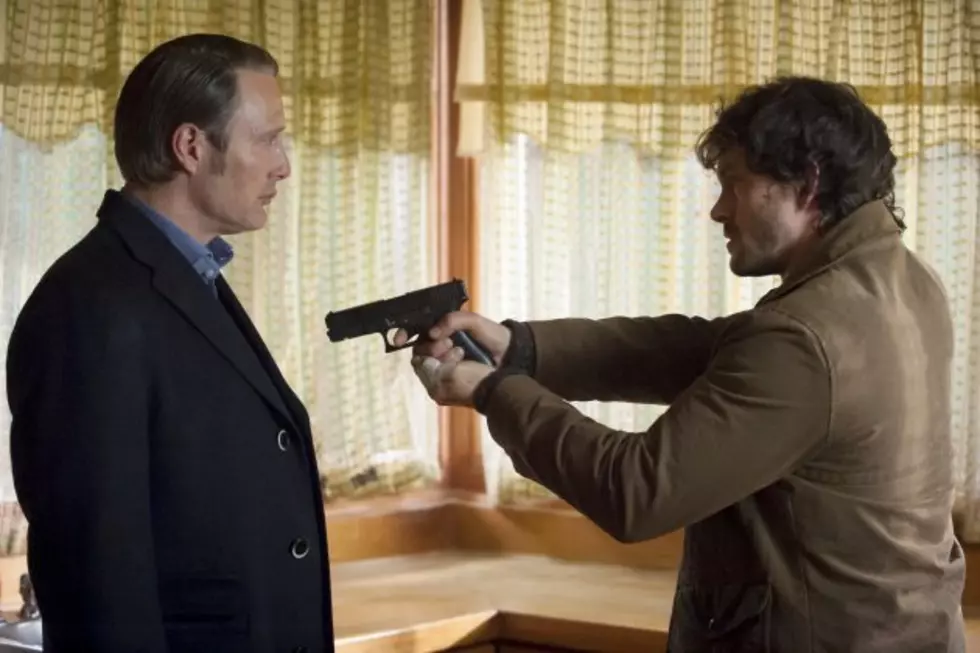 NBC's 'Hannibal' Spoilers: Bryan Fuller's Full Series Plan Revealed, Plus Finale Clip!
NBC
Whatever NBC's 'Hannibal' has lacked in ratings across the first season, the Bryan Fuller-helmed drama has more than made up for it in an engrossing narrative with absurdly memorable death tableauxs. Sooner or later, however, the series will inevitably catch up with its cinematic counterparts. So how does Fuller intend to adapt 'Red Dragon,' 'Silence of the Lambs' and beyond for TV?
Initially envisioning the drama as "a love story" told across seven seasons, Fuller revealed the full scope of his plans to Assignment X, placing the established stories of author Thomas Harris' iconic novels in the later years of the series. It's an ambitious scope to be certain, considering 'Hannibal' narrowly escaped cancellation over its modest ratings. Even more fascinating are Fuller's plans for a potential extension beyond the established canon.
Beware of SPOILERS for future 'Hannibal' seasons! Here's what Fuller layed out to Assignment X in full:
When you get into season 4, you get into the literature. And so season 4 would be 'Red Dragon,' season 5 would be the 'Silence of the Lambs' era, season 6 would be the [literary] 'Hannibal' era, and then season 7 would be a resolve to the ending of that book. 'Hannibal' ends on a cliffhanger. Hannibal Lecter has bonded with Clarice Starling and brainwashed her and they are now quasi-lovers and off as fugitives, and so that's a cliffhanger.

It might be interesting to resolve that in some way and to bring Will Graham back into the picture. So once we get two more seasons, say, of the television show, those are the aren't-novelized stories, and then we would get into expansions of the novels after that and kind of using the novels as a backbone for season arcs that would then be kind of enhanced.
Fuller's intent to cover the 'Silence of the Lambs' and 'Hannibal' tales might prove something of a moot point, however, as Lifetime currently owns the rights to the Clarice Starling character for their own as-yet-unproduced series, which itself would be unable to feature the Hannibal Lecter character directly.
Moreover, Fuller expressed in the interview that he had interest in exploring the character of Will Graham beyond what Thomas Harris had written in the books, in which Will became somewhat disfigured by the events of 'Red Dragon,' and was only thereafter mentioned in the subsequent novels.
What we've seen of the NBC 'Hannibal''s upcoming season finale, "Savoureux," certainly has us drooling with anticipation for how sharply the story progresses, but what say you? Are you intrigued to see Fuller adapt the whole of Thomas Harris' stories on NBC? Watch a clip from tomorrow's season finale (courtesy of TVLine) below, and give us your predictions for the series in the comments!