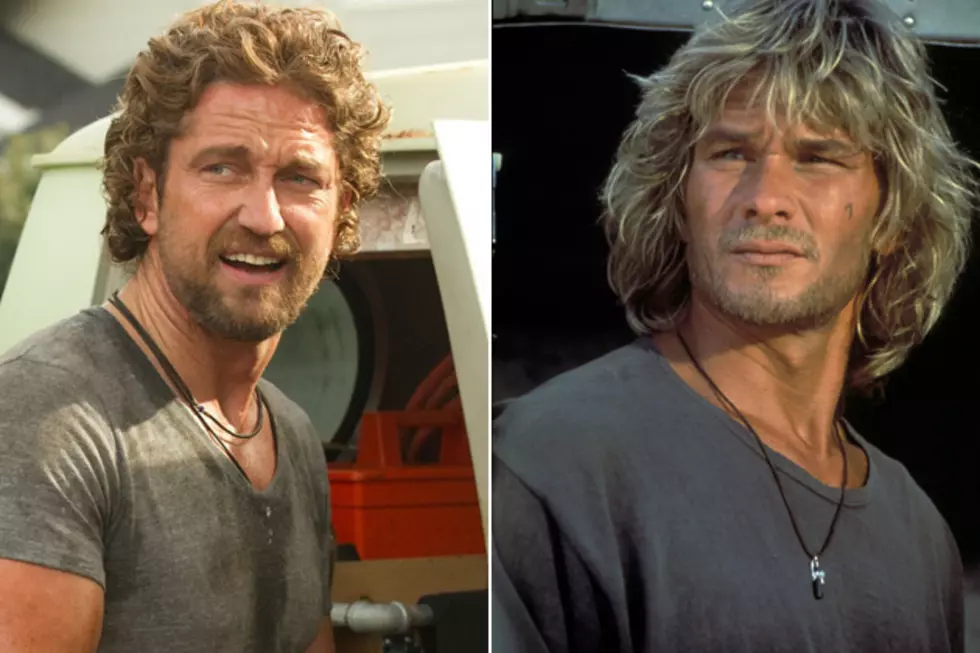 'Point Break' Remake Loses Gerard Butler
Twentieth Century Fox
Bad news for 'Point Break': the upcoming remake of Kathryn Bigelow's cult classic will have to hit the waves without Gerard Butler, as the actor has officially dropped out of the project. It's not great news for the production team, but maybe it's good news for Butler, as this might be the best decision he's made in a while. 
THR reports that Butler parted ways with 'Point Break,' which was set to begin shooting next month in various international locations. Butler was set to play the role of the laid-back, Zen-infused surfer/bank robber Bodhi, a role originated in Bigelow's original film by the late Patrick Swayze.
According to the report, Butler had a scheduling conflict with the upcoming 'London Has Fallen,' the sequel to 'Olympus Has Fallen,' which is set to shoot this fall in London, and the filming of 'Point Break' apparently would have overlapped with the shooting of that sequel. Or so the report says. Maybe Butler just remembered 'Chasing Mavericks.'
Alcon Entertainment, the company behind 'Point Break,' says they're intent on sticking to the existing schedule, which means they'll have to rush to replace Butler before filming begins at the end of June. Butler was set to star opposite Luke Bracey, who was taking the Keanu Reeves role of FBI agent Johnny Utah.