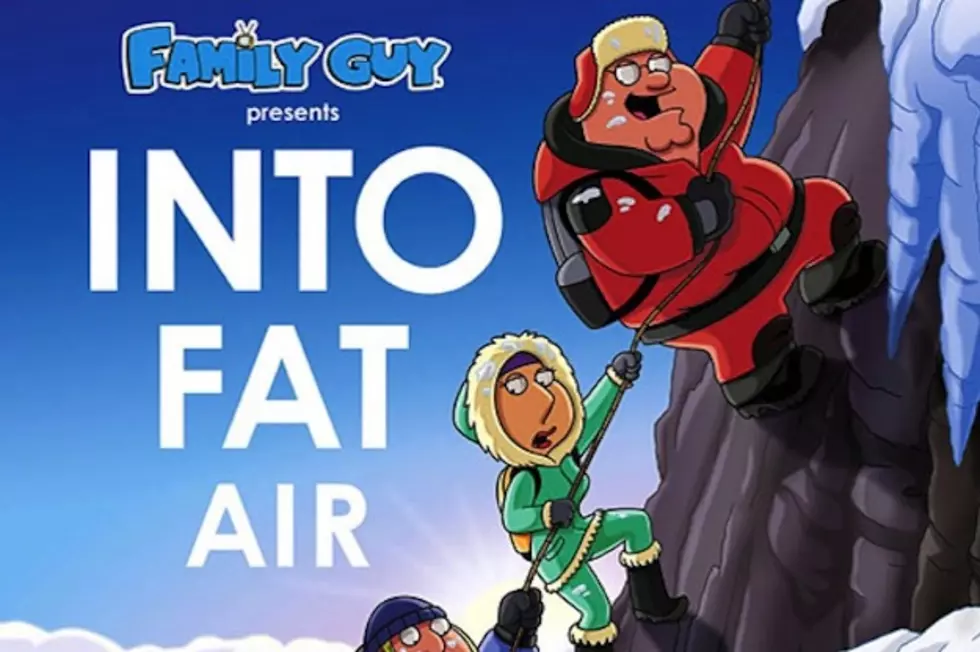 Comic Con 2012: New Posters For 'Family Guy,' 'The Cleveland Show' and 'American Dad'
We know what some of you are thinking: 'Family Guy' is still on?! Yes. Yes it is. In fact, it will probably stay on for the foreseeable future as it continues to bring in countless millions for everyone involved each year. Whether you like it or not, the Seth MacFarlane family of animated programs (which also includes 'The Cleveland Show' and 'American Dad') are here to stay, even as MacFarlane himself focuses his attention to the big screen after the success of 'Ted.' All three of his shows will be present at Comic Con this year and to help remind you of this fact, three new posters have been released to get the fans excited.
Two of the posters (courtesy of Entertainment Weekly), directly sell the premise of their respective show's upcoming season premiere.  In the first episode of 'Family Guy's eleventh (!) season, "...the Griffins attempt to climb Mt. Everest because Peter gets competitive again with Lois' ex, Ross Fishman."
In the season four premiere of 'The Cleveland Show,' "...Cleveland learns about a hip-hop superstar secret society, which will feature some voice work from Kanye West, will.i.am., Nicki Minaj, Bruno Mars, and QuestLove."
Finally, the Comic Con poster for 'American Dad' doesn't sell a specific episode, but rather pictures the family alien Roger in 177 different disguises.
All three shows will return to Fox's Sunday "Animation Domination" this Fall.