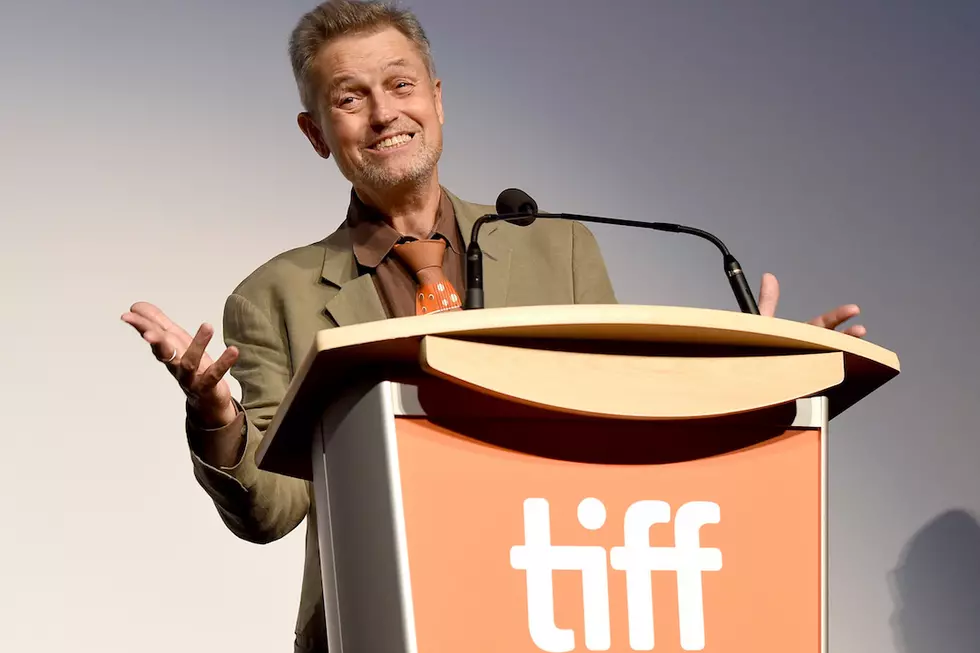 Jonathan Demme, Director of 'Silence of the Lambs' and 'Stop Making Sense,' Dies at 73
Getty Images
The film world lost one of its greats today. Jonathan Demme, the director of some of the most influential and beloved movies in history, has died. According to Indiewire, the cause was "esophageal cancer and complications from heart disease." He was initially treated for the disease in 2010, and then suffered a reoccurrence a few years ago. Demme was just 73 years old.
His 40-year career began under the tutelage of exploitation cinema king Roger Corman. In the early 1970s, Corman gave Demme several assignments, and he always over-delivered; elevating tawdry material like the women-in-prison film Caged Heat. By the early 1980s, Demme caught Hollywood's eye and began rising up the ranks of mainstream directors with pictures like Swing Shift, Something Wild, and Married to the Mob.
His true breakthrough came in 1991, when he directed The Silence of the Lambs, which grossed almost $275 million worldwide, and swept the top five Oscar categories that year: Best Picture, Best Actor, Best Actress, Best Adapted Screenplay, and Best Director for Demme. The film also turned Hannibal Lecter into a pop-culture icon who spawned more sequels, novels, and a television series.
Rather than return to the well, though, Demme continued to explore new genres and subjects, directing the landmark legal drama Philadelphia, the Toni Morrison adaptation Beloved, and the superb family picture Rachel Getting Married. His last fiction feature was 2015's Ricki and the Flash, starring Meryl Streep. It was never easy to predict what Demme would do next; the only guarantee was that whatever he made would be interesting.
Demme was also one of our best documentary filmmakers; he was particularly skilled at capturing musicians at work. His film with the Talking Heads, Stop Making Sense, remains one of the best rock docs of all time, and Demme also worked extensively with Neil Young on a series of films. Just last year, Demme partnered with Justin Timberlake on an outstanding concert film, Justin Timberlake + the Tennessee Kids. You can watch it right now on Netflix; if Demme was ill, it's not evident in the finished product, which is downright effervescent.
Look at these two clips side-by-side; the demonic Lecter and the suave Timberlake. It's hard to believe one man could make such different projects, or leave such colossal imprints on such different kinds of films. Demme did. And now one of our most versatile and dependable directors is gone. He will be sorely missed.
UPDATE: Demme's Silence of the Lambs star, Jodie Foster, provided this statement on her director's passing: