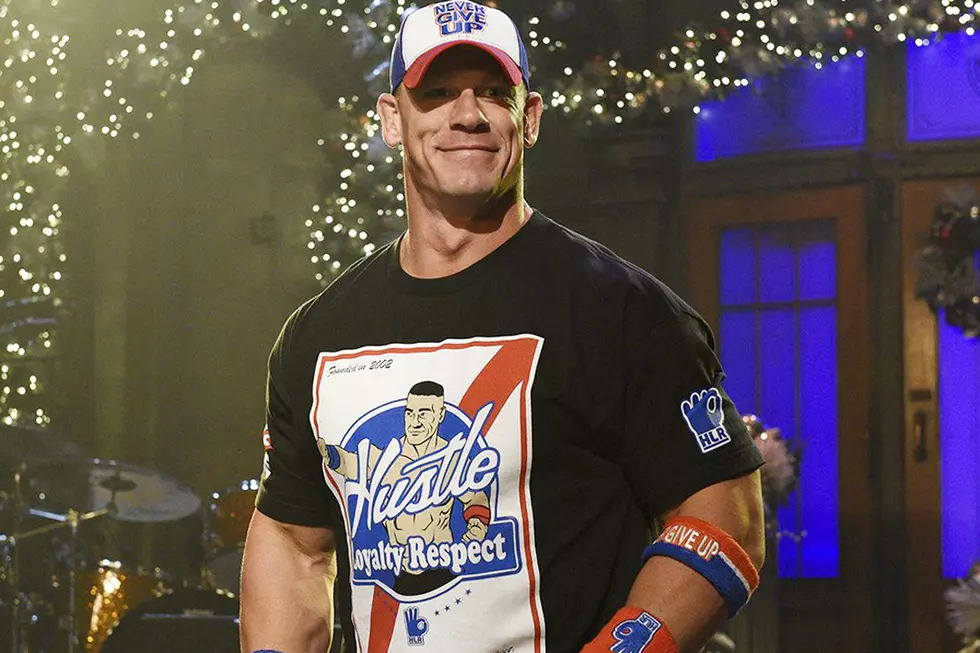 John Cena Doesn't Want Trouble With Leslie Jones in First SNL Promos
NBC
Our first look at Trainwreck and Sisters star Cena hosting SNL naturally leans on the wrestler's trademark gestures and entrance music, even affording him a championship belt to wave onstage. Cena also threatens to destroy the SNL cast, but not Leslie Jones, who we can all agree would flatly embarrass him.
Cena will make his hosting debut alongside musical guest Maren Morris, while next Saturday will see Casey Affleck similarly taking the stage for the first time, joined by recurring musical guest Chance the Rapper.
In the meantime, check out the promo again above, and stay tuned for the more on the final two SNL outings of 2016 to come.
Check Out 100 TV Facts You May Not Know!