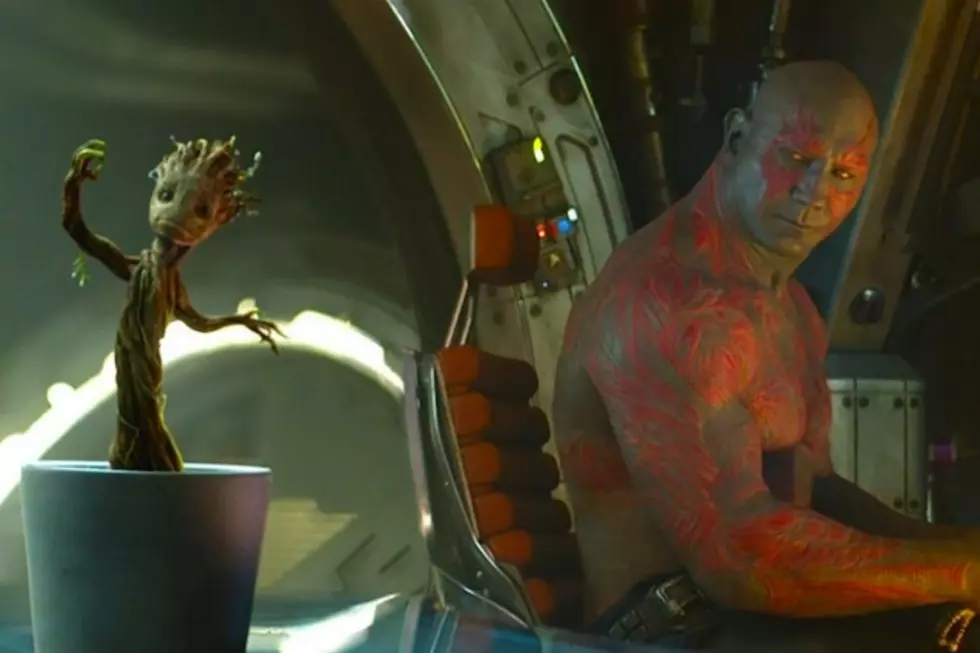 The Wrap Up: Yep, They're Releasing a Hyper-Detailed Baby Groot Toy
Marvel
ScreenCrush wraps up the latest in movies and TV you might have missed. Today, Hot Toys reveals a Groot you will want to own, 'Creed' casts a female lead, and Robin Williams' final finished role gets teased in a new clip.
FEATURED: Yep, Hot Toys is releasing a super-detailed Baby Groot for you to take home and love forever.
- And the 12 most viewed movie trailers of 2014 are... [Heat Vision]
- Taking a closer look at the action figures based on 'Batman: The Animated Series.' [Comics Alliance]
- Embrace your inner Indiana Jones: here are the best video games about killing Nazis. [Arcade Sushi]
- 'Selma' and 'Dear White People' star Tessa Thompson has joined the cast of 'Creed.' [Deadline]
- Peter Jackson refuses to rule out future Middle-Earth movies. [Variety]
- IFC's 'Alien Outpost' has revealed a trailer.
- A new clip from 'Absolutely Everything' shows off Robin Williams' surprising final role.
- The latest 'Into the Woods' clip shows off the always wonderful Meryl Streep.
- Everyone is partying hard in this new 'Unfinished Business' poster.