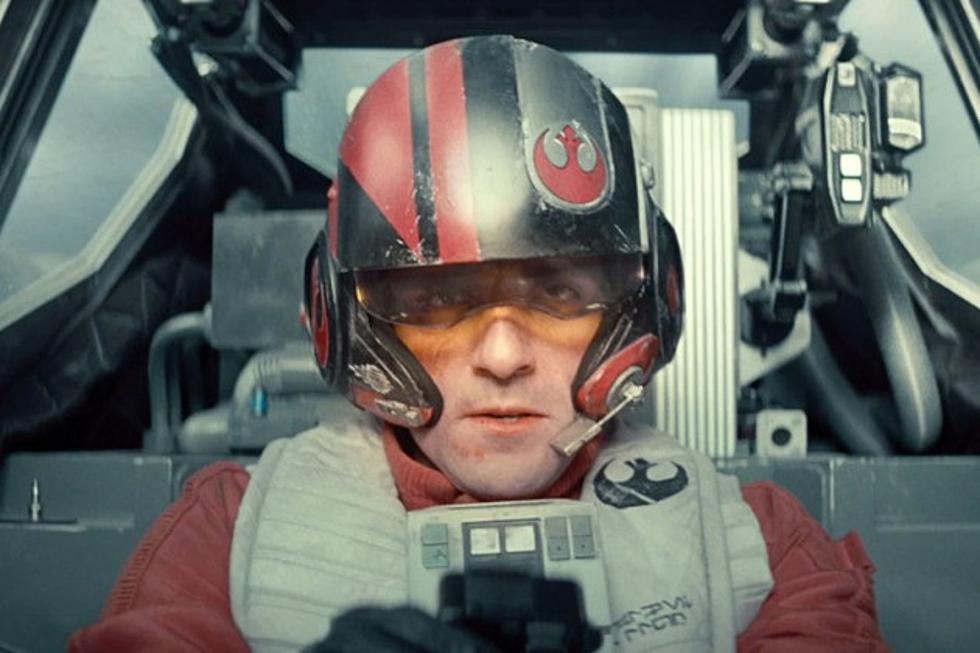 The Wrap Up: Oscar Isaac Says 'Star Wars' Fans' 'Episode 7' Theories Are 'Far Off-Base'
Disney
ScreenCrush wraps up the latest in movies and TV you might have missed. Today, Oscar Isaac says fans' 'Star Wars' theories are way off, learn a little more about Richard Linklater's 'Boyhood' follow-up, and hear the latest details on the 'Evil Dead' TV series.
FEATURED: Oscar Isaac talks to Yahoo! about fans' 'Star Wars' theories:
I can't speak for the cast and crew, I can just speak for myself, but for me I thought, Don't you want to wait so you can get the real thing? But it creates excitement for it. I don't think these little leaks necessarily ruined watching the trailer. And also, the [plot theories] that get that formulated based on these things—they couldn't be more far off-base.
- Could Batman and Superman defeat Santa Claus in a fight? [Comics Alliance]
- Richard Linklater says 'That's What I'm Talking About' is essentially a spiritual sequel to 'Boyhood.' [The Film Stage]
-This 'Gone Girl' CGI reel reveals the film's invisible special effects. [Vimeo]
- Bruce Campbell chats about his new 'Evil Dead' TV series. [EW]
- The latest news on the hackers who took down PSN and Xbox Live over Christmas. [Arcade Sushi]
- It's looking more and more likely that one of the 'Star Wars' spin-offs will be a young Han Solo movie. [Making Star Wars]
-This vintage 'Indiana Jones'/Diet Coke ad is insane. [Reddit]
-What do 'The Interview' and 'Total Recall' have in common? (SPOILERS)