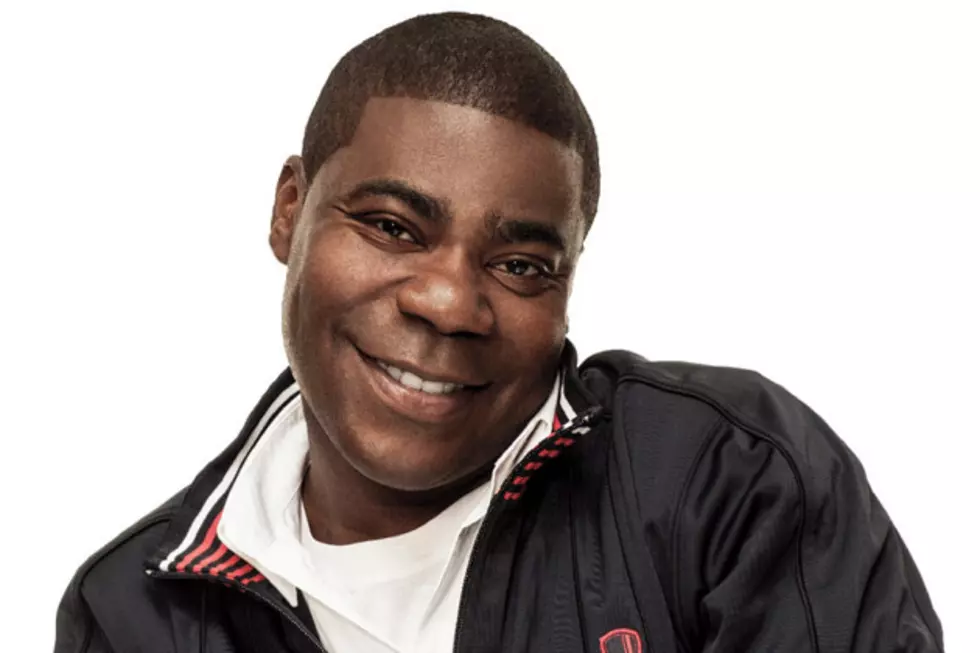 Tracy Morgan in Critical Condition Following Six-Vehicle Accident on New Jersey Turnpike
Getty Images
'Saturday Night Live' and '30 Rock' star Tracy Morgan is in critical condition this morning following a six-car crash on the New Jersey Turnpike. The comedian was returning from a stand-up gig in Delaware when his limo-bus was reportedly rear-ended by a tractor trailer, flipping Morgan's vehicle at around 1 a.m. on Saturday morning.
The 45-year-old Morgan was taken by helicopter to Robert Wood Johnson Medical Center in New Brunswick where he is currently in intensive care. In addition to Morgan, one person was killed and seven others hospitalized in the crash near Exit 7A in Cranbury. Authorities reported that the fatality was one of the passengers in Morgan's vehicle, which, according to New Jersey State Police Sgt. First Class Greg Williams, was "the only vehicle that overturned."
In addition to Morgan's limo and the tractor trailer, a sports utility vehicle, two cars and an additional tractor trailer were involved in the crash.
According to New Jersey's 101.5, the Turnpike was closed until approximately 6:05 a.m. due to the accident investigation. Drugs or alcohol are not believed to have played a part in the crash.
Morgan had performed on Friday night at the Dover Downs Hotel and Casino in Dover, Delaware and was returning back home to his wife Megan and their one-year-old daughter, Maven (Morgan has three grown children from a previous marriage).
Morgan was currently in production on 'Death Pact,' a new series set to debut on FXX in January 2015 that he co-created with Rob McElhenney, Charlie Day and Glenn Howerton of 'It's Always Sunny in Philadelphia'.