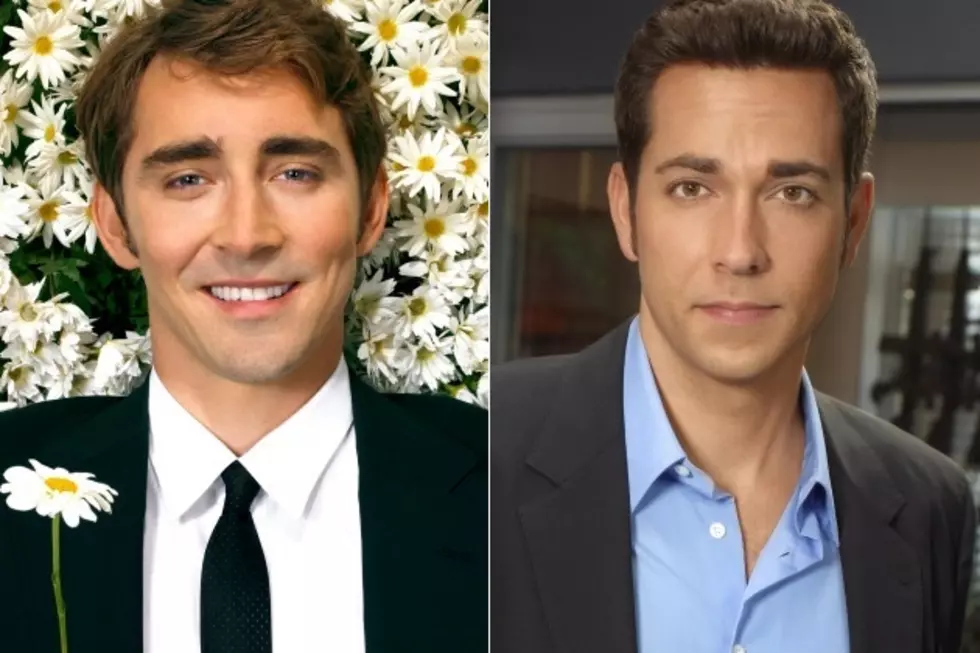 'Pushing Daisies' and 'Chuck' Next for the Kickstarter Movie Treatment?
ABC / NBC
Quite predictably, the overwhelming success (so far) of the 'Veronica Mars' movie Kickstarter has raised a plethora of questions over which TV series might look to repeat the process, and fund a movie continuing its cancelled adventures. 'The Avengers 2' director and 'Firefly' creator Joss Whedon naturally chimed in on the unlikelihood he'd attempt the same method, but could cult favorites 'Pushing Daisies' and 'Chuck' be the next to give Kickstarter a go? Those involved certainly believe so...
Some time will have elapsed before anyone knows if the 'Veronica Mars' movie will turn a profit or prove as successful as its Kickstarter fundraiser, but naturally buzz continues to spread that other cancelled TV series might give it the old college try. Series from 'Deadwood' to 'Gilmore Girls' have been floated out there, but thus far the two frontrunners seem to be that of Bryan Fuller's 'Pushing Daisies' and NBC's 'Chuck,' despite the latter's relatively full lifespan and resolution.
'Pushing Daisies' in particular appears to be a frontrunner given recent news from HitFix, in which 'Veronica Mars' creator Rob Thomas confirmed that Bryan Fuller had requested to speak with him about the legistics of a Kickstarter campaign for 'Pushing Daisies.' The idea certainly seems plausible, given the series' short life on ABC, modest budget and devoted followers, but Fuller might be busy for the foreseeable future with NBC's 'Hannibal.'
As for 'Chuck,' series star Zachary Levi initially tweeted that he'd like to follow in 'Veronica Mars'' footsteps, and today gave a longer interview to Entertainment Weekly, saying, "All I can say at this point is that because Veronica Mars, like Chuck, is a Warner Bros. [production], and because Warner Bros. has now opened that gate, I feel confident in being able to get the same results for a Chuck movie."
Even as Levi explained that fellow cast and crew have confirmed their interest in continuing 'Chuck,' many fans question the idea, considering the nerd spy series ran a meaty five seasons on NBC, before ending with a largely concise finale. Not to mention, that a proper 'Chuck' film would likely require a significantly higher budget than 'Veronica Mars'' paltry $2 million.
The debate will no doubt continue to rage for months, but what say you? Do you think 'Veronica Mars' has really opened the floodgates for cancelled TV series to return? What series do you think is most deserving of a movie wrap-up?