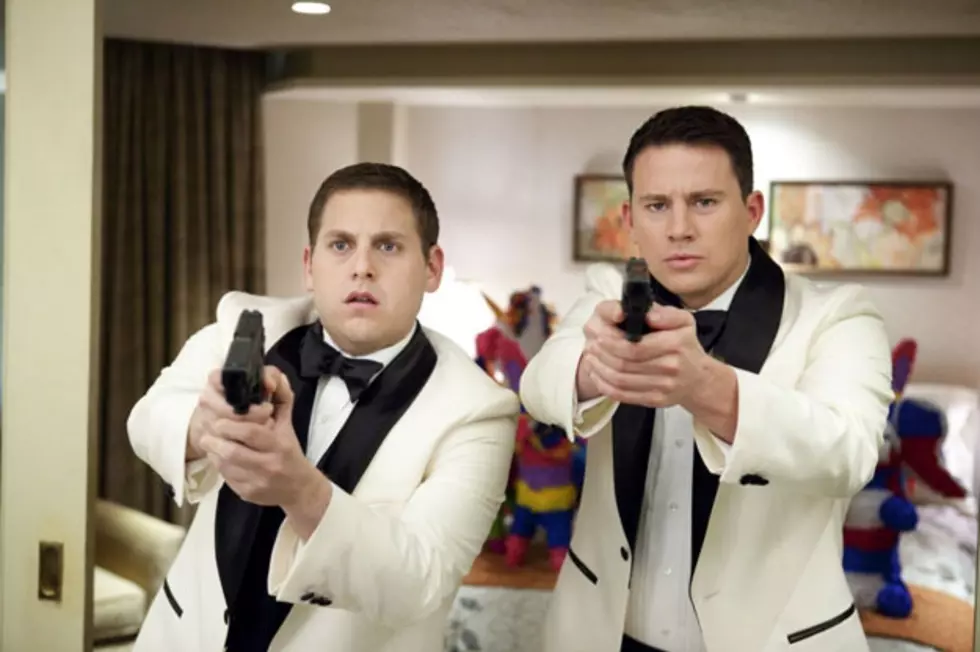 '21 Jump Street 2′ Shooting This Fall?
There rumors before the film even came out that a '21 Jump Street' sequel was in the works. This is somewhat obviously confirmed by the film's ending that teases where Jenko and Schmidt would go in another installment. Jonah Hill and Michael Bacall (who wrote the original) were working on the script but no one expected things to move this quickly as Sony says filming is expected to begin this fall.
Current president of Columbia Pictures, Doug Belgrade, told the Hollywood Reporter that "we plan to start shooting ['21 Jump Street 2'] in the fall," a surprising announcement considering how busy Hill, Channing Tatum and directors Phil Lord and Chris Miller each are.
Hill is prepping to shoot 'The Wolf of Wall Street' for Martin Scorsese, Channing Tatum is starring in what seems like every movie ever (including the upcoming Wachowski sci-fi film 'Jupiter Ascending' and the Roland Emmerich action flick 'White House Down') and Lord and Miller are busy developing the Lego movie at Warner Bros.
But could it actually happen this fall?
Lord and Miller are actually available to shoot a live-action film while 'Lego' goes into its animation stage (much like how Wes Anderson directed 'The Darjeeling Limited' while 'Fantastic Mr. Fox' was still in production) after the summer.
It will be trickier to secure the participation of Tatum and Hill but Hill is a producer and co-writer of the film, so his participation seems likely. Tatum is busier but was a huge fan of the original and now, with his ascent to A-level stardom, may be able to force the schedules to work.