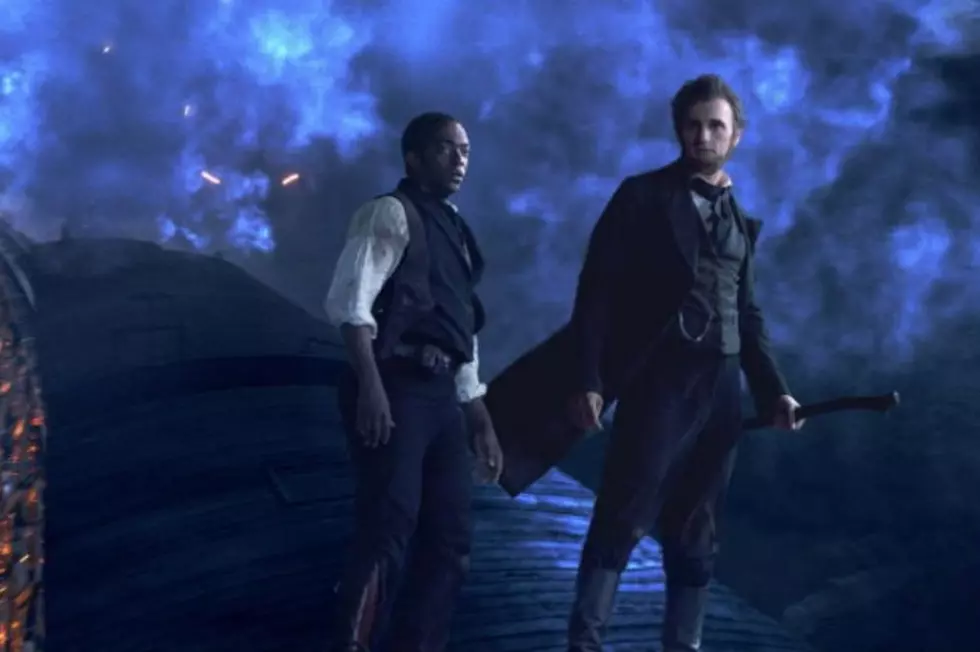 'Abraham Lincoln: Vampire Hunter' Clip: All Aboard the Vampire Express
Audiences know what they're getting out of 'Abraham Lincoln: Vampire Hunter.' The self-explanatory title pretty much strips away the majority of the mystery, no? All that's left is for Timur Bekmambetov to reveal his kinetic visual trickery, which could go a long way to distancing 'Hunter' from the summer-blockbuster pack. This new clip might help.
A memorable sequence from the film's earlier trailers was an explosive train scene that shows Lincoln (Benjamin Walker) jumping between burning cars as a steaming locomotive jumps the rails.
Now, a new clip posted online shows us how that sequence likely starts aboard a train bound for Gettysburg … and hints at how Bekmambetov's going to choreograph his action.
That's Anthony Mackie in the clip below alongside Walker's "Honest" Abe. The history-horror mashup also stars Mary Elizabeth Winstead as Mary Todd Lincoln and Dominic Cooper as Henry Sturgess.
It opens everywhere on June 22, and you can preview a bit of the action via this clip: