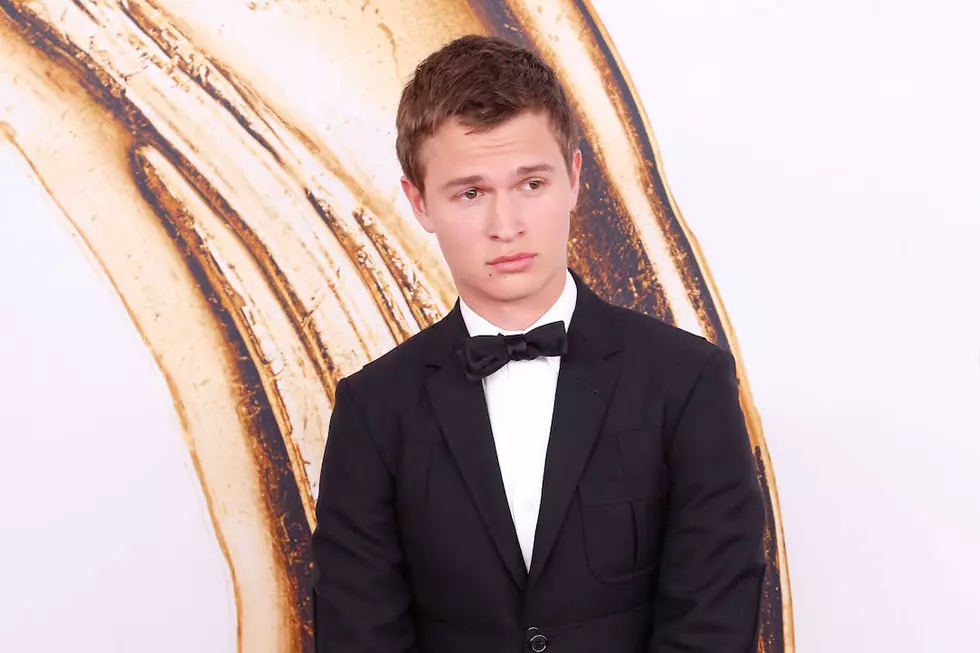 Ansel Elgort Will Play Young JFK in South Pacific Drama 'Mayday 109'
Getty Images
Hot off of musical heist caper Baby Driver, Ansel Elgort has already lined up his next project. The actor and EDM artist will be starring as a young mid-twenties John F. Kennedy, yes, that John F. Kennedy, in a movie about the former president's bravery in the South Pacific during World War II.
Deadline reports that Mayday 109 is inspired by 26-year-old Kennedy's heroism as a Navy torpedo boat skipper: he helped 10 of his 12 crewmates to safety after their boat was sliced in half by a Japanese destroyer — one of the most dramatic rescues in Navy history. Elgort will also be producing the movie alongside Basil Iwanyk (Sicario, John Wick), which doesn't yet have a director. Iwanyk is very excited to have Elgort onboard, saying,
We could not be more excited about Ansel coming aboard. Not only is he a tremendous actor, he embodies the charisma, athleticism and looks of a young JFK. We love that this is not a biopic nor a film about politics. This is simply a riveting and unbelievable tale that very few people know – about a young man who was a hero long before becoming the iconic 35th President of the United States. With Ansel, we've found our perfect JFK.
Elgort is perfectly charming and engaging as the hero of Edgar Wright's Baby Driver, in which he proves himself a gung-ho action star, so this role sounds pretty perfect for him. And maybe he can call up Dunkirk's Harry Styles if he needs some pointers.