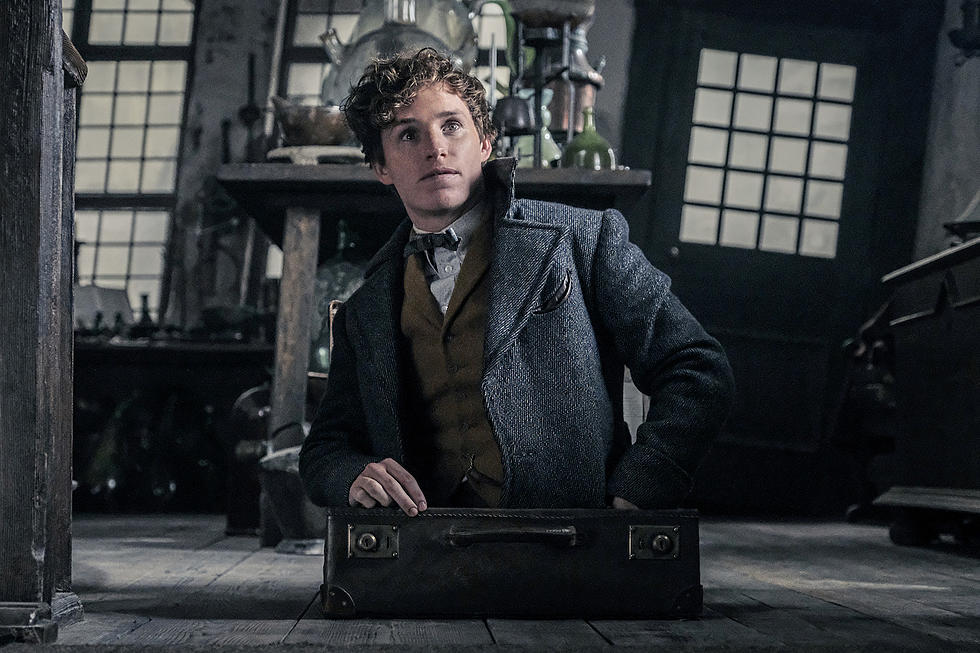 'Fantastic Beasts' Franchise Is 'Taking a Pause' Says Director
Warner Bros.
When the first Fantastic Beasts and Where to Find Them movie was made by Warner Bros. the official word was it was potentially the first of five films in a prequel series that would reveal decades of backstory in the Harry Potter universe. Thus far three of those five films have been made: Fantastic Beasts, Fantastic Beasts: The Crimes of Grindelwald, and Fantastic Beasts: The Secrets of Dumbledore. So ... what comes next?
That is unclear. While the first Fantastic Beasts grossed a very respectable $811 million at the box office, The Secrets of Dumbledore made almost exactly half as much; $404 million worldwide. And none of the movies have been received with much enthusiasm from fans. Thus far, there is no confirmed fourth film in development, and no timeline of when, if ever, it might arrive.
Total Film has an interview with David Yates, the director of all three Fantastic Beasts (and several Harry Potter sequels before that) and he did not give a promising update about the future of the series.
READ MORE: The 25 Best Harry Potter Characters, Ranked
"We just needed to sort of stop and pause, and take it easy," Yates said, before adding "I'm sure at some point, we'll be back. But yeah, I haven't spoken to [J.K. Rowling], I haven't spoken to [producer] David Heyman, I haven't spoken to Warner Bros; we're just taking a pause. It's quite nice. It allows me to do stuff like this." Yates' new film, Pain Hustles, debuts soon on Netflix.
Yates also revealed that when he began work on the first Fantastic Beasts, he had no idea Rowling had a five-film plan in mind. "[Rowling] just mentioned it spontaneously, at a press screening once. No one had told us there were going to be five, we'd committed to the first one," he said.
Warner Bros. Discovery recently announced their plan to turn the original Harry Potter novels and storyline into a new TV series, recasting the classic characters like Harry and Hermione with new child actors. If you have that series, do you even need Fantastic Beasts? My guess is if that show does make it to the air, we won't see another Fantastic Beasts movie.
The Worst Movies of the 2000s
The 2000s were a great decade, but they produced some really bad movies.