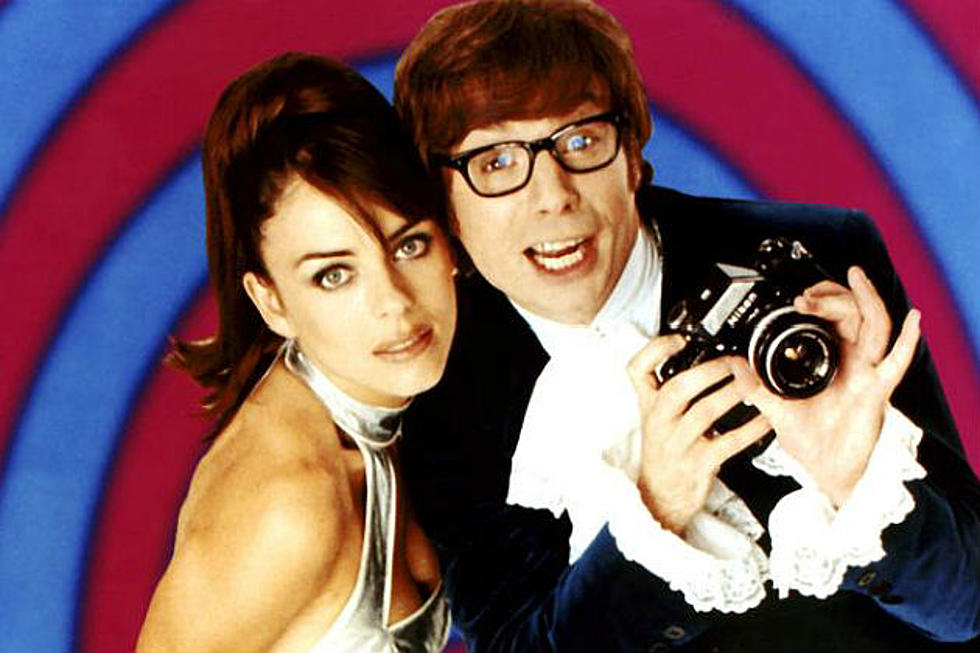 See the Cast of 'Austin Powers: International Man of Mystery' Then and Now
New Line
Released in 1997, 'Austin Powers: International Man of Mystery' starred former 'SNL' funny man Mike Myers as a British spy from the swinging '60s, awakened from a cryo-sleep to fight his old nemesis in the '90s, where he must hilariously adjust to modern life and culture. A satire of classic British spy films (notably the James Bond series), 'Austin Powers' was a smashing success, becoming an instant comedy classic and giving us two sequels. Seventeen years later, we revisit the cast and see what they're up to now.
Mike Myers, Austin Powers/Dr. Evil
Then: Former 'SNL' star Mike Myers played the dual roles of super spy Austin Powers and his nemesis, Dr. Evil. Myers originally wanted Jim Carrey for the role of Dr. Evil, but Carrey already committed to the film 'Liar, Liar,' so Myers played the part himself.
Now: Myers reprised the roles in two sequels -- playing the additional roles of Fat Bastard and Gold Member -- and also appeared in the films '54,' 'The Cat in the Hat' and 'The Love Guru.' He is also the voice of the ogre Shrek in the 'Shrek' series of animated films, and there's been talk of a fourth 'Austin Powers' film for many years now. Myers also recently directed the documentary 'Supermensch: The Legend of Shep Gordon.'
Elizabeth Hurley, Vanessa Kensington
Then: British model and actress Elizabeth Hurley played Vanessa Kensington, the daughter of Austin's old spy partner. She teams up with him in present day to get him acclimated to the '90s and stop Dr. Evil.
Now: Hurley briefly reprised her role for 'Austin Powers: The Spy Who Shagged Me,' and also appeared in the films 'EDTv,' 'Bedazzled' and 'Serving Sara.' She starred in the 'Wonder Woman' pilot for The CW with Adrianne Palicki, which was not picked up to series, and had a recurring role on 'Gossip Girl.' She is a patron of the Elton John AIDS Foundation and, as a spokesmodel for Estee Lauder, she has been heavily involved in the Estee Lauder breast cancer awareness campaign.
Seth Green, Scott Evil
Then: Seth Green played Scott Evil, Dr. Evil's rebellious son who appears to be more intelligent than his father and often scoffs at his dad's unnecessarily complicated plans. That same year, Green joined the cast of the TV series 'Buffy the Vampire Slayer' as Oz.
Now: Green reprised the role of Scott for both 'Austin Powers' sequels and appeared in the films 'Can't Hardly Wait,' 'Idle Hands,' 'Party Monster,' 'The Italian Job' and 'Sex Drive.' He ended his run on 'Buffy' in 2000, and since then he's voiced Chris Griffin on Seth MacFarlane's animated series 'Family Guy.' He's also the co-creator of the Adult Swim series 'Robot Chicken,' and guest starred on shows like 'Franklin and Bash' and 'How I Met Your Mother.' Green currently stars on the Fox sitcom 'Dads,' which premiered its first season in 2013.
Robert Wagner, Number 2
Then: Robert Wagner, star of classic films like 'A Kiss Before Dying' and 'The Pink Panther,' played Number 2, Dr. Evil's number two guy.
Now: Wagner reprised his role for both sequels, and appeared in the films 'Wild Things,' 'Play it to the Bone' and 'Sol Goode.' He had recurring roles on 'Boston Legal,' 'Two and a Half Men' and 'NCIS,' and guest starred on the FX comedy 'The League.' More recently, he lent his voice to 'Futurama' as an animated version of himself and appeared in the spoof film 'The Hungover Games.'
Mindy Sterling, Frau Farbissina
Then: Mindy Sterling played Frau Farbissina, Dr. Evil's stern and very loud henchwoman. Sterling didn't have many previous credits to her name, though she provided her voice to the animated film 'The Brave Little Toaster.'
Now: In addition to playing Frau in both sequels, Sterling reunited with Seth Green for the stoner horror comedy 'Idle Hands,' and appeared in films like 'Drop Dead Gorgeous,' 'EuroTrip' and 'Spring Breakdown.' She lent her voice to Green's 'Robot Chicken' and to the films 'Mars Needs Moms' and 'Monsters University.' Sterling also has a main voice role on 'The Legend of Korra' animated series, and guest starred on 'The League' and '2 Broke Girls.'
Michael York, Basil Exposition
Then: Classic British actor Michael York, who appeared in films like 'Cabaret' and 'Logan's Run,' played Basil Exposition, Austin Powers' contact at the British Ministry of Defense.
Now: York appeared with Mike Myers in the film '54' and reprised the role of Basil for both 'Austin Powers' sequels. You may have also seen York in the films 'The Omega Code' or 'Transformers: Revenge of the Fallen.' He had recurring roles on 'Gilmore Girls' and 'Curb Your Enthusiasm,' and also guest starred on 'How I Met Your Mother.'
Fabiana Udenio, Alotta Fagina
Then: Fabiana Udenio played Alotta Fagina, a woman sent to distract Austin and get information from him. Her character was inspired by the femme fatales in James Bond films who often have sexually suggestive and ridiculous names. You might have recognized Udenio from previous roles as Gabriella in 'In the Army Now' or as the Sunblock 5000 woman in 'RoboCop 2.'
Now: Udenio appeared in the film 'The Wedding Planner' and had roles on TV shows like 'Mortal Kombat: Conquest,' 'Babylon 5' and 'The Magnificent Seven.' More recently, she had a recurring role on the new '90210' series and guest starred on 'CSI: Miami' and 'Mistresses.'
Will Ferrell, Mustafa
Then: Will Ferrell had been on 'SNL' for two years when he was given one of his first film roles as Mustafa, Dr. Evil's impossible-to-kill henchman in 'Austin Powers.' He would only reprise the role in the first sequel.
Now: Ferrell remained on 'SNL' until 2002, and is known for roles in films like 'Zoolander,' 'Old School,' 'Wedding Crashers,' 'Step Brothers,' 'The Other Guys' and, of course, 'Anchorman.' He recently appeared in the sequel 'Anchorman 2: The Legend Continues,' as well as films like 'The Campaign' and 'The Internship.' He lent his voice to 'The LEGO Movie' as President Business, and produces and currently stars in the satirical IFC miniseries 'The Spoils of Babylon.'
Mimi Rogers, Mrs. Kensington
Then: Mimi Rogers played Mrs. Kensington, Austin's original spy partner from the '60s. Rogers was known for roles in 'The Rapture' and 'Trees Lounge.'
Now: Rogers has since appeared in 'Lost in Space,' 'Ginger Snaps' and 'Dumb and Dumberer: When Harry Met Lloyd.' She had recurring roles on 'The X-Files' and 'Two and a Half Men,' and recently guest starred on 'The Client List.' Her more recent film credits include 'For a Good Time, Call...' and 'Hope Springs.'