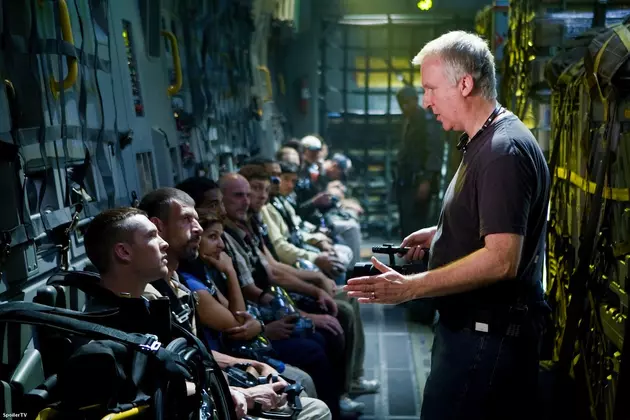 Stephen Lang Says 'Avatar 2' Will Start Production in 2017
20th Century Fox
I'm probably the only person in the world who is actually excited for more Avatar movies. It's a fact I made my peace with ages ago. If more Avatar films means more opportunities for James Cameron to direct large-scale futuristic war movies, and demonstrate more of the gruff "brothers-in-arms" humor that made Aliens such a success, then you can go ahead and make your Braveheart jokes. I'll suffer through some wonky storytelling if it means more Cameron action sequences, thank you very much.
And as one of the few Avatar apologists out there  —  this piece by Matt Singer from 2014 on the surprising disappearing act of Avatar in popular culture probably means he's part of #TeamBunchaAvatarSequels — I am very excited to finally have a production date for the second film. This past weekend, actor Stephen Lang talked about the production process for Avatar 2 during a panel discussion at Wizard World Comic Con Chicago (via Blastr). According to the actor, the first part of 2017 will mark the beginning of production on the next few films.
As the New Year turns, we start to shoot for the Avatar sequels. I think that the whole process of making the films and opening the films will go to about 2023.
This is pretty much an exact match for Cameron's CinemaCon announcement from earlier this year, where the director said his new movies would be released in 2018, 2020, 2022, and 2023. At least they seem to be getting their stories straight! Then again, we've been hearing promises of an Avatar sequel for a while now. James Cameron first announced his intention to shoot an Avatar sequel trilogy back in 2013, and each subsequent year has been a process of setbacks and delays. While everyone seems to agree that the movies will get made eventually  —  the original made too much money to be ignored  —  until such time as Lang and company are actually on set and filming a new movie, we'll take every new Avatar update with a grain of salt.
Either way, I'm excited to delve back into the giant, bombastic, and messy universe that James Cameron has created, and to see what kind of sci-fi "logic" he uses to explain why Stephen Lang and Sigourney Weaver are back for the sequels. While you're at it, Jim, do me a favor and bring back Michelle Rodriguez, too. The movie wouldn't be quite the same without her.