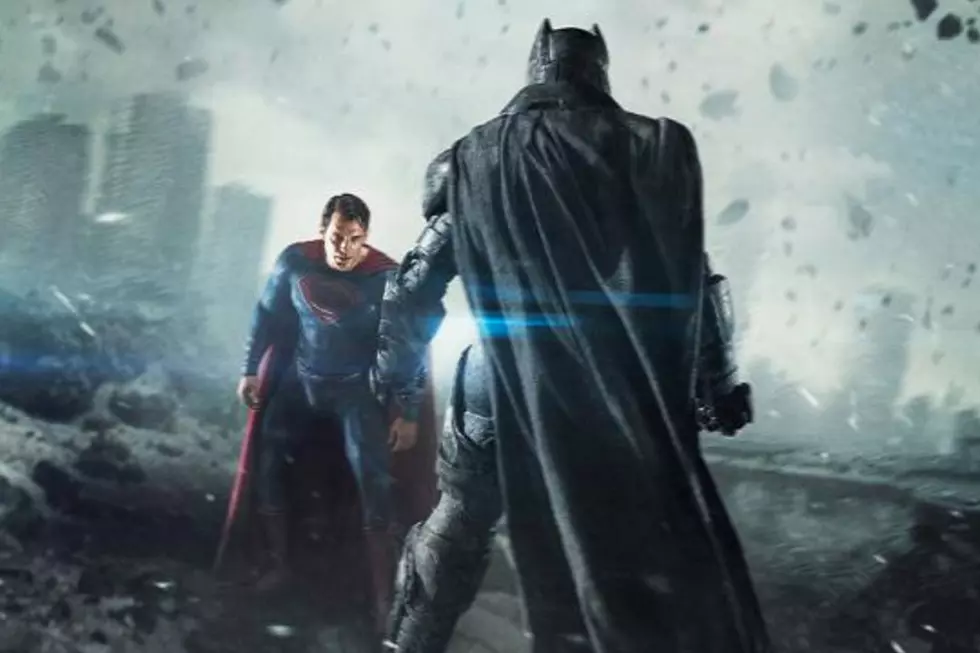 'Batman vs. Superman' Simultaneously Conquers, Flounders at Box Office
Warner Bros.
Love it or hate it, there's no denying that Batman vs. Superman at the very least occupies an interesting space in the pop-cultural landscape: a polarizing film loathed by critics but fiercely defended by a cult fanbase while simultaneously achieving mainstream success, but now facing an unanticipated challenge. Variety's box-office report from the weekend tells an unusual story, with Batman vs. Superman simultaneously succeeding in a big way yet also failing along some very specific criteria.
According to the final numbers, Zack Snyder's latest took the number-one spot again over this past weekend but with a less-than-originally-reported $51.8 million gross during its second go-round in release. While that was more than enough to edge out Zootopia's $20 million, it also represents a steeper-than-average 69% drop from its opening-weekend gross of $166 million debut.
To put that in perspective, let's compare it to Avengers: Age of Ultron, the last superhero flick of a comparable caliber. The film opened to a $191.2 million take, and then slid to $77.7 million in the second week of release for a net loss of 59%. Variety's item rattles off a few examples of other film with this heightened degree of audience loss, naming Twilight: New Moon, X-Men Origins: Wolverine, and the final Harry Potter film as films in that league.
Said Warner Bros. in a statement:
We're not concerned with the drop. No matter how you slice it, to get to $52 million on any given weekend is an enormous accomplishment. We're most focused on where we are in total. And our global number is huge.
The cause for the steep drop-off is anyone's guess: some might say that negative word-of-mouth harmed the film in the week separating one weekend from the other, others would speculate that the film has the handicap of debuting during the early spring, when audiences don't flock to theaters as they do during the summer months. Either way, it'll be illuminating to see how this film ages, both in the weeks and years to come. Could this be an Avatar-like phenomenon, in which the film makes heaps of money and then virtually disappears from memory? Or will this become a cult hit among diehard DC-ites? It'll be an odd case study for the pop history books, either way.