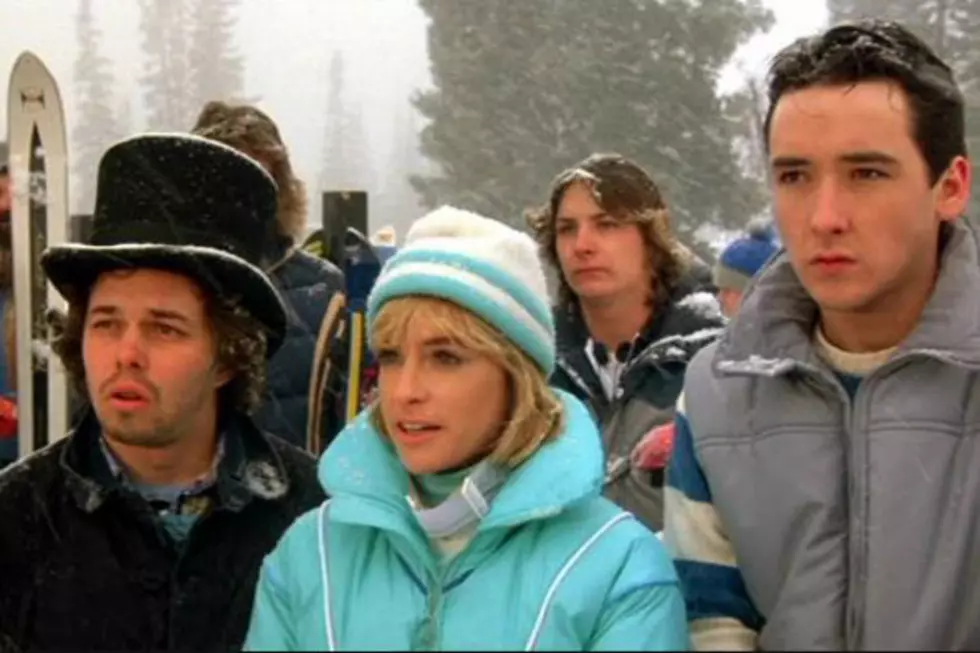 See the Cast of 'Better Off Dead' Then and Now
Paramount
The 1985 black comedy 'Better Off Dead' tells the tale of a high school student (John Cusack) who falls into a deep depression after his girlfriend dumps him.
The film got good reviews, performed decently at the box office and has become a cult classic, thanks to its quirky characters and memorable one-liners ("Two dollars!")
One person who doesn't like the film is Cusack. He reportedly walked out of the first screening and  blasted director "Savage" Steve Holland for "making him look foolish." Cusack did seem to soften his stance on 'Better Off' during a recent Reddit AMA, saying he thought the film "could have been better" but that he's "glad people still love it."
See what Cusack and the rest of the cast of 'Better Off Dead' are up to these days below.
John Cusack, Lane Myer
Then: John Cusack managed to make attempted suicide funny as lovelorn high school student Lane Myer. In 1985, Cusack also starred in 'The Sure Thing' and 'The Journey of Natty Gann,' and went on to lead roles in 'One Crazy Summer,' 'Say Anything' and 'Being John Malkovich.'
Now: Among Cusack's more recent movie efforts are 'The Paperboy' and 'The Raven.' 2013 will see the 46-year-old in the thrillers 'The Numbers Station' and 'The Frozen Ground.' He's also a vocal political activist both on and off Twitter.
Diane Franklin, Monique Junet
Then: Diane Franklin played crushworthy Monique Junet, the French exchange student next door who Lane finds really does speak English. Franklin had made her film debut a few years earlier as the star of 'The Last American Virgin' and later played Princess Joanne in 'Bill & Ted's Excellent Adventure.'
Now: Franklin's career slowed after 'Bill & Ted's' and she officially retired from acting in 2006, although she's participated in a series of short films in the past few years. She's married to writer/producer Ray De Laurentis and released a memoir, the wonderfully titled 'Diane Franklin: The Excellent Adventures of the Last American, French-Exchange Babe of the '80s,' in 2012.
Curtis Armstrong, Charles De Mar
Then: '80s mainstay Curtis Armstrong played Lane's chemically-altered buddy Charles. Armstrong had already scored memorable roles as "Booger" in 'Revenge of The Nerds' and Miles in 'Risky Business.' In 1986, he would start his run alongside Bruce Willis and Cybill Shepherd on the popular TV series 'Moonlighting.'
Now: Armstrong remains a busy man, voicing the title character on animated series 'Dan vs.' and popping up on shows like 'Bones' and 'New Girl.' Along with 'Revenge of the Nerds' co-star Robert Carradine, he also hosts the reality show 'King of the Nerds.'
David Ogden Stiers, Al Myer
Then: 'In Better Off Dead,' David Odgen Stiers played Lane's dad. Stiers was well known for starring as Major Charles Emerson Winchester III on the last six seasons of the smash hit sitcom 'M*A*S*H.'
Now: Stiers mostly does voiceover work these days, include playing Mr. Maellard on 'Regular Show.' Also a musician, he has guest conducted over 70 orchestras.
Kim Darby, Jenny Myer
Then: The role of Lane's kitchen-challenged mother went to veteran actor Kim Darby. Darby had played the Mattie Ross character in the 1969 John Wayne version of 'True Grit.'
Now: Darby's last screen appearance was in the 2007 movie 'Cold Ones.' Since 1992 she's been an acting instructor at the Extension Program of the University of California.
Amanda Wyss, Beth Truss
Now: Wyss was last seen as recurring character Tina Vincent during the 2011 season of 'CSI: Crime Scene Investigation.'
Dan Schneider, Ricky Smith
Then: Ricky, played by Dan Schneider, was the bane of Monique's existence as her host family's son. In 1986 Schneider began his run as Dennis Blunden on the sitcom 'Head of the Class.'
Now: Schneider began winding down his acting career in the mid-'90s and started writing and producing TV shows. These days, Schneider is a kid's TV giant as the creative force behind 'Sam & Cat,' 'Victorious,' 'iCarly,' 'Zoey 101,' and many others.
Demian Slade, Johnny Gasparini
Then: One of the most memorable characters in 'Better Off Dead' is the paperboy Johnny Gasparini, who doggedly pursues the two dollars the Myers owe him. Demian Slade played that role in what was his first major movie appearance. He went on to star with Matthew Perry in the short lived sitcom 'Second Chance.'
Now: Having been off the radar for a couple decades, Slade is back as the star of the web-comedy 'Untreated.' He also plays a jerky theater manager in the short film 'Ushers.'
Vincent Schiavelli, Mr. Kerber
Then: Thanks to his unique look it would've been hard to miss Vincent Schiavelli as Mr. Kerber in 'Better Off Dead.' The sad-eyed actor also played a teacher in 'Fast Times At Ridgemont High' and later was one of the apparitions in 'Ghost.'
Now: Schiavelli died in 2005 of lung cancer. He was 57. He had moved back to his ancestral home in Sicily late in his life and most of his last appearances were in Italian movies.
Yuji Okumoto, Yee Sook Ree
Then: Okumoto played Japanese street racer Yee Sook Ree, who had learned English by imitating Howard Cosell. That same year he was in 'Real Genius' and a little later he played the villain Chozen in 'Karate Kid, Part 2.'
Now: Okumoto was in the movie 'Inception' and, more recently, he's been on episodes of 'The Mentalist' and 'NCIS: Los Angeles.'