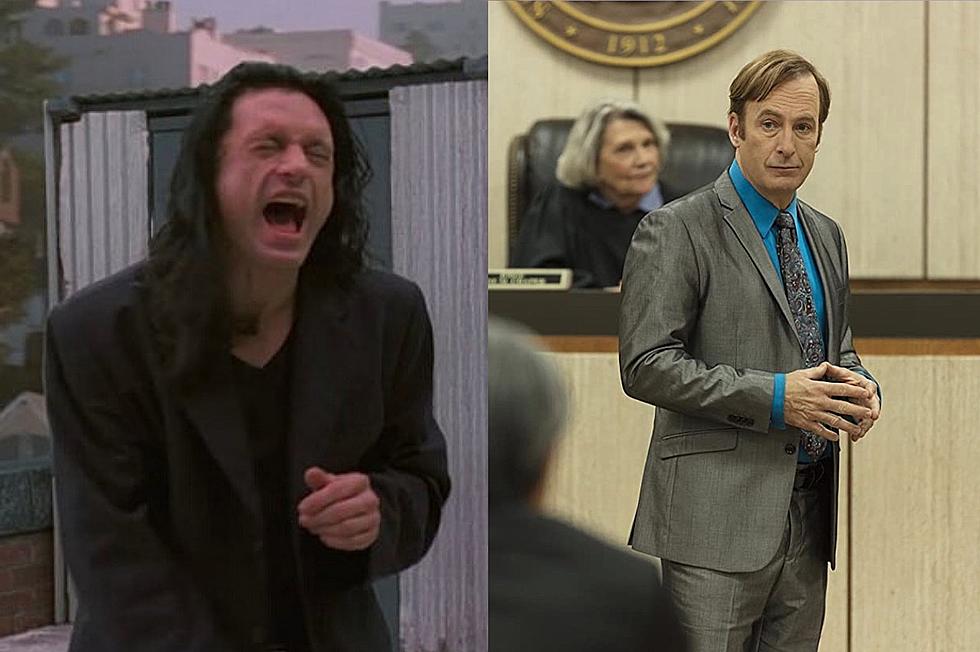 Bob Odenkirk Is Starring in a Remake of 'The Room'
Wiseau Films / AMC
I did not think you could improve upon the perfection of The Room. But maybe you can.
The midnight movie classic is being remade, with none other than Better Call Saul star Bob Odenkirk as the lead role of Johnny, originated in The Room by the film's writer/director Tommy Wiseau. After word of the project leaked online, Odenkirk confirmed it in a tweet writing "This is real. This is true. And let me tell you, I tried me best to SELL every line, as honestly as I could ... and I had a blast."
According to /Film, the project is a benefit for charity amfAR, adding "Brando Crawford, the founder of Acting For a Cause, took credit for direction in a recent Instagram post. As for Odenkirk's participation, we can confirm that he did indeed participate in the film back in January." The film was largely shot on green screens.
READ MORE: Watch Tommy Wiseau's Audition to Play the Joker
Though it might be hard to believe, 2023 marks (oh hai marks!) 20 years of The Room, which Wiseau self-financed as a vanity project that he also wrote, directed, and starred in. (The cult of The Room didn't really get going until a year or two later.) With bizarre acting, hideous cinematography, bizarre attempts and humor, off-putting sex scenes, and goofy dialogue, it has more than earned its place in the history of the best worst films ever made. One of the film's co-stars, Greg Sestero, later wrote a book about the experience of making it, titled The Disaster Artist, which was later adapted into a film directed by and starring James Franco as Wiseau.
Odenkirk's The Room remake will supposedly be released later this spring, but there's no official release date yet. I can guarantee the wait for it will be tearing me apart (Lisa).
The 10 Worst Romantic Comedy Clichés Of All Time
Here are the most annoying tropes we're tired of seeing in rom-coms.