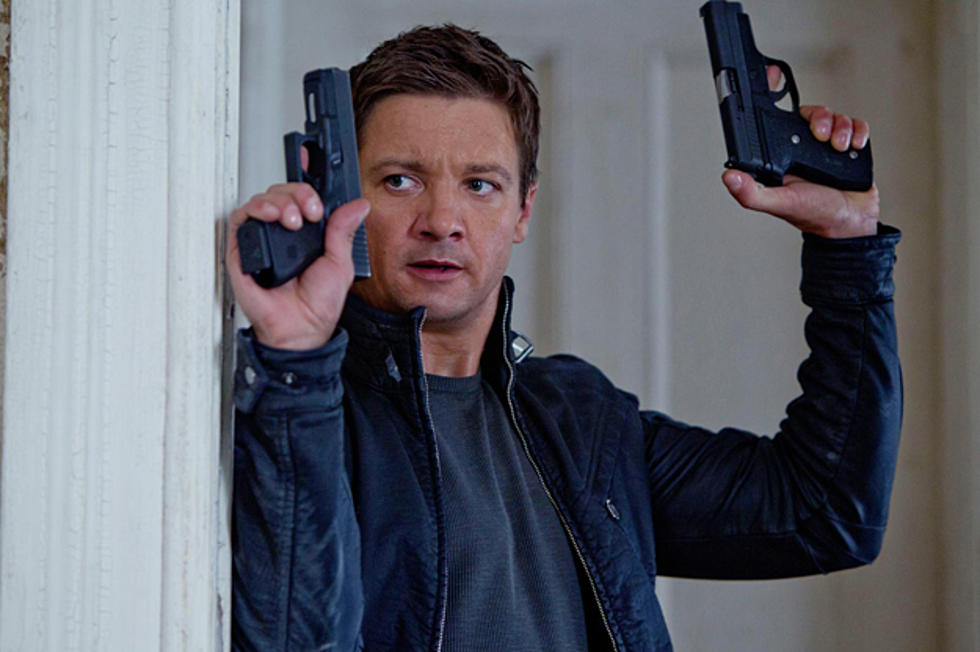 Man Shoots Himself in the Butt During a 'Bourne Legacy' Screening
Gun control, and specifically guns at the movies, have been a hot issue since the tragic theater shooting in Aurora, Colorado yet people still find it necessary to bring their gun to a movie. That plan backfired - literally - on a Nevada man who shot himself in the butt during a screening of 'The Bourne Legacy.'
According to the Associated Press, a 56-year-old man was rushed to the hospital after his firearm accidentally discharged while he was shifting around in his seat. (He's probably one of those guys who keeps bumping your seat from behind...) The man took a bullet in the butt but the injury wasn't life-threatening and, luckily, no one else was hurt.
Unfortunately for the man, though the weapon was properly licensed, the case was sent to the Sparks, NV city attorney who will investigate and potentially press charges and the man may have his concealed weapons license removed. In the meanwhile, it's probably best if you left any weapons at home while you're watching a movie.
Please feel free to insert your own butt-shooting pun below.