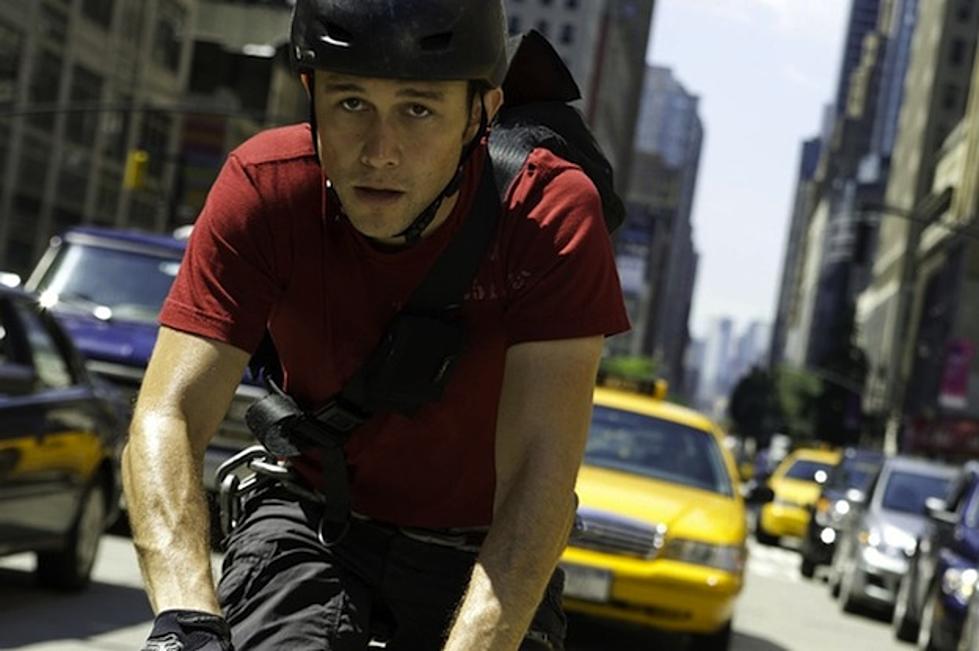 Weekend Box Office Report: No One Saw 'Premium Rush'
How do you know that the summer movie season is officially done? Check the box office and if it looks like this weekend, it's over. The months of massive openings and long legs are over. Welcome to the doldrums that are late August and September.
| | | | | |
| --- | --- | --- | --- | --- |
| | Film | Weekend | Per Screen | Total |
| 1 | The Expendables 2 | $13,500,000 (-52.8%) | $4,024 | $52,314,000 |
| 2 | The Bourne Legacy | $9,300,000 (-45.5%) | $2,545 | $85,500,000 |
| 3 | ParaNorman | $8,546,000 (-39.3) | $2,474 | $28,274,000 |
| 4 | The Campaign | $7,440,000 (-43.3) | $2,253 | $64,543,000 |
| 5 | The Dark Knight Rises | $7,150,000 (-35.1) | $2,744 | $422,188,000 |
| 6 | The Odd Life of Timothy Green | $7,125,000 (-34.2) | $2,742 | $27,080,000 |
| 7 | Premium Rush | $6,300,000 | $2,794 | $6,300,000 |
| 8 | 2016 Obama's America | $6,238,000 (+401.2) | $5,718 | $9,075,000 |
| 9 | Hope Springs | $6,000,000 (-34.1) | $2,498 | $45,000,000 |
| 10 | Hit and Run | $4,675,000 | $1,629 | $5,868,000 |
Of the weekend's new releases, 'Premium Rush' opened the highest, but that's not saying much. The David Koepp-directed action movie rode its weak marketing campaign (which immediately overpowered its generally favorable reviews) to a $6 million opening, placing it at number seven on the top ten. This means that Phase 2 of "The Year of Joseph Gordon-Levitt" is off to a rough start, but hey, at least 'The Dark Knight Rises' is the hit everyone expected, the incredibly promising 'Looper' is just around the corner and 'Lincoln' hits in December. He's fine. One bicycle-themed misfire isn't going to derail one of the most promising careers in Hollywood, but it may put Koepp in Director's Jail for a few years (although he still has his ridiculously impressive screenwriting career to keep him comfy and cozy).
Hey, at least 'Premium Rush' wasn't 'The Apparition,' which opened with just under $3 million at spot number twelve. This was the definition of a dump: the studio knew this film was never going to open (it's been sitting on the shelf for awhile now) and just tossed it at a weekend where no one was going to care too much. Their plan worked. Moving on.
The big surprise this weekend was the sudden success of the documentary '2016 Obama's America,' which increased its screen count and found a surprisingly strong audience, grossing $6 million for a total of $9 million. Of course, this pales next to the $119 million that Michael Moore' 'Fahrenheit 9/11' (which also coasted on an upcoming election to draw out the crowds) made in 2004, but seeing a documentary in the top ten is like spotting bald eagle in the wild: it doesn't happen often.
The rest of the box office was pretty much a carbon copy from last weekend, but with significantly lower numbers all around. 'The Expendables 2' held onto the number one spot, but it took a steep drop, grossing only $13.5 million. The $103 million made by the first film is probably out of reach at this point, but $80 million is definitely a possibility. In any case, 'The Expendables 3' is already a thing, so don't fret, fans of '80s action icons!
'The Bourne Legacy' held at number two, taking in another $9 million. As predicted last week, it doesn't stand a chance of topping the previous two 'Bourne' films, but it'll surely cross the $100 million mark next weekend and put it within spitting distance of the very first film's gross. That's respectable, if not exactly flashy. Below it in the number three slot, 'ParaNorman' grossed $8.5 million. While the $28 million gross (so far) isn't what anyone was hoping for, the stop-motion animated film held stronger than much of the competition, which suggests that word of mouth may very well lead it across the finishing line.
The rest of the top ten is exactly what you'd expect. 'The Dark Knight Rises' added another $7 million to its tally and is poised to bow out with roughly $450 million in the bank. 'The Campaign' also earned $7 million, but its looking at a final gross of around $75 million ('Step Brothers' numbers, not 'Hangover' numbers). 'The Odd Life of Timothy Green' completes the trifecta of $7 million grossers, holding on better than anyone (including this column) expected. Not bad for a movie that makes children weep.
The only wide release next weekend is 'The Possession,' which will probably top the box office and lead another crop of poor grosses. Stay tuned.