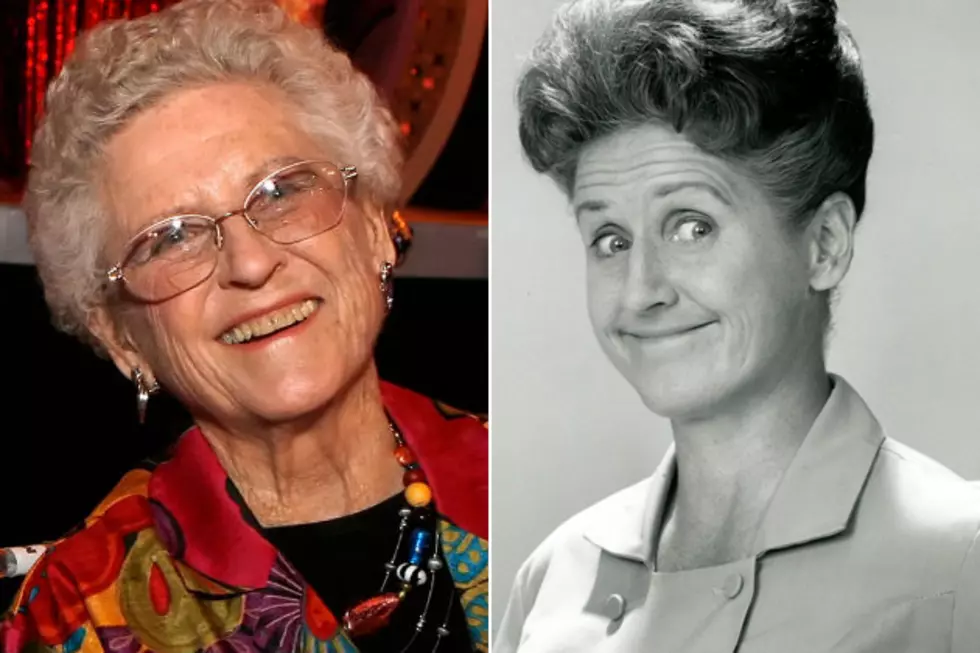 'Brady Bunch' Star Ann B. Davis Passes Away at 88
Getty Images/CBS
Sad news this Sunday evening, as it's being reported that Ann B. Davis, best known for her role as housekeeper Alice Nelson on beloved classic sitcom 'The Brady Bunch,' has passed away at the age of 88. The actress and two-time Emmy award winner died following a tragic accident in her home on Sunday.
Her death was confirmed to CNN by her close friend, Bishop William Frey. Davis passed away in San Antonio following an accident in her own home, during which she hit her head and never regained consciousness.
Davis is best known to audiences for playing the perky and often goofy housekeeper Alice Nelson on the classic family sitcom 'The Brady Bunch,' which ran from 1969 to 1974. Prior to that, she won two Emmy awards for her role as Schultzy the secretary on 'The Bob Cummings Show.' In 1994, she published a cookbook inspired by her 'Brady Bunch' character, titled 'Alice's Brady Bunch Cookbook.'
The actress also appeared on the spinoffs 'The Brady Bunch Variety Hour,' 'The Brady Brides,' and 'The Brady Hour,' starred in a few 'Brady' TV movie specials, and participated in cast reunions. In 1995, she had a small role in 'The Brady Bunch Movie.' Davis' last credited appearance was a guest spot on a 1997 episode of 'Something So Right.'
She will always, of course, be Alice Nelson in our hearts.