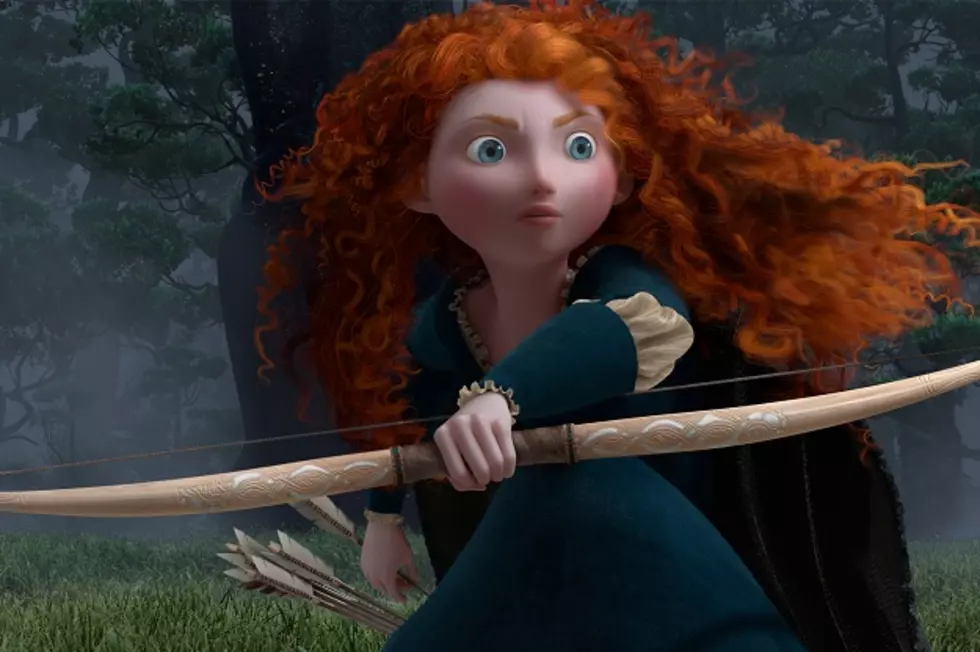 'Brave' Featurette Introduces Fiery Main Character
One of the most interesting films of the summer and one of its biggest question marks is Pixar's 'Brave.' This is Pixar's first film to star a woman (voiced by Kelly MacDonald), and it looks more in line with parent company Walt Disney's Princess movies. But it's Pixar, and you can never count them down or out. This featurette introduces audiences to MacDonald's Merida.
And she is the post-feminist heroine one would expect of both Disney and Pixar. She's a princess who would rather be going on adventures and taking care of herself, though her parents want her to settle down. With this featurette, it looks like it's her independent spirit that gets her into trouble. How will she maintain independence and responsibility?
Pixar screened the first twenty minutes or so of the film last week, and the word off of Twitter was good - that they had a solid start. And after Pixar released 'Toy Story 3' and 'Cars 2' back-to-back, it's good to see them return to original stories, and taking on material that's different than what they've done before. Then again, that could work against them after the disappointing 'Cars 2.'  We'll know for sure when the film opens on June 22