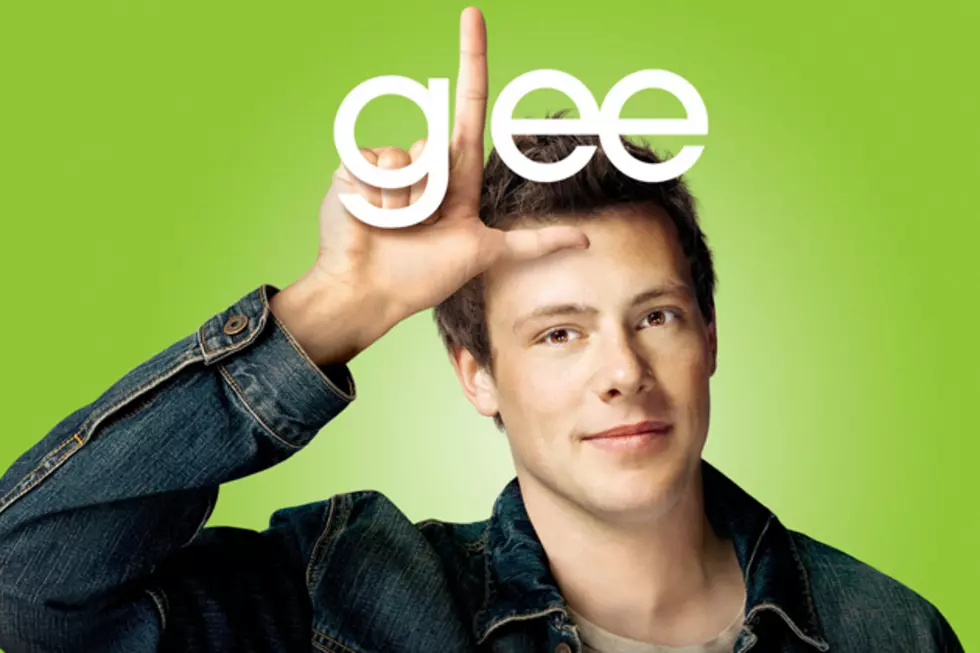 Cory Monteith's Top 10 'Glee' Performances
FOX
The recent passing of Cory Monteith at the prime age of 31 shocked the world, to say the least -- the star was found dead in his hotel in Vancouver, Canada this weekend. Not only are many still reeling from James Gandolfini's untimely death, but this news of Monteith comes a little too close for comfort to the anniversary of Amy Winehouse's passing in 2011.
When thinking back to Monteith and his budding career, it's impossible not to think of 'Glee,' the Ryan Murphy-created, Emmy-winning show that launched his career and introduced him to his longtime girlfriend, Lea Michelle. Not too long before his death, his presence in the show was cut from the final episodes of season 4 so that he could properly address his issues with substance abuse at a rehab center. There's no doubt he'll be missed by many, including his die-hard 'Glee'-k fans.
In memory of one of the original members of the show that brought viewers such happiness and the confidence to be themselves, here are some of his top moments from 'Glee.'
1

'Glee' first introduced Cory Monteith's vocal abilities through the lovable jock, Finn Hudson, belting out REO Speedwagon's "I Can't Fight This Feeling Anymore" in a McKinley High gym shower. Funny enough, as Monteith recollects in the video below, his performance of that song helped land him his now-famous role.

2

Both Monteith and Lea Michelle gave new life to Journey's "Don't Stop Believin'" and made it the unofficial anthem of 'Glee.' Following its original performance by the cast in season 1, it's since been performed in 'Glee: The 3D Concert Movie,' live on the 'X Factor' stage and multiple times throughout the show's four seasons, with more presumably to come.

3

Many fans might not consider this rendition of the Paul Anka song among their top 10 moments, but for us it was both one of the more touching scenes between Finn and Dianna Agron's Quinn, and one of the funniest ways to announce to your religious girlfriend's parents that their unwed daughter is having your baby.

4

I personally cannot leave out Cory Monteith's rendition of Rick Springstein's "Jessie's Girl." It came at a time in the series when Finn couldn't shake his feelings for Rachel, made that much worse when he realized she in turn couldn't shake Jonathan Groff's Jesse St. James of Vocal Adrenaline. It was a memorable enough moment to be brought back for Damian McGinty's last-shot performance on 'The Glee Project' season 1.

5

An essential message reiterated throughout 'Glee' is the importance of letting yourself shine through no matter how different you are. In the famous "Born This Way" episode, Monteith sings how there's no other way to be anything but himself, poor dancing abilities and all!

6

Monteith's on-screen relationship with Lea Michelle made for some of the series' more tearjerking and cutesy moments. With "Just The Way You Are," however, we got to see another heartfelt proclamation of his love for Rachel, while seeing him as the stand-up brother to Chris Colfer's Kurt and son to Romy Rosemont's Carole.

7

After each of them experienced heartbreak in that memorable season 4 episode, Finn, Kurt, Darren Criss' Blaine, Heather Morris' Brittany, Naya Rivera's Santana and Jayma Mays' Emma joined together for this Coldplay cover.

8

Will and Emma's wedding wasn't just a highly anticipated moment for the on-screen couple, but also for some of the show's fan-favorite pairings, including Finchel. Their moving performance of "We've Got Tonight" brought a tear to many a 'Glee'-k.

9

"It's My Life"/"Confessions, Part 2"

'Glee' season 1's sixth episode, "Vitamin D," was the first time the show introduced fans to the term "mash-up," but also to performance enhancers. Finn and the Glee Clubbers all took tons of Vitamin D at the behest of Will's then-crazy wife, Terri, yielding this insanely peppy version of Bon Jovi's "It's My Life" combined with Usher's "Confessions, Part 2." It was one of the moments that brought a smile to our faces.

10

And here's one last tearjerking moment of Monteith on 'Glee.' Remember when he confessed his love for Rachel right before the two performed a duet of "Faithfully" at Regionals at the finale of season 1? If you have a heart, you won't be able to forget this one, especially since it kicked off the Glee Club's Journey medley.