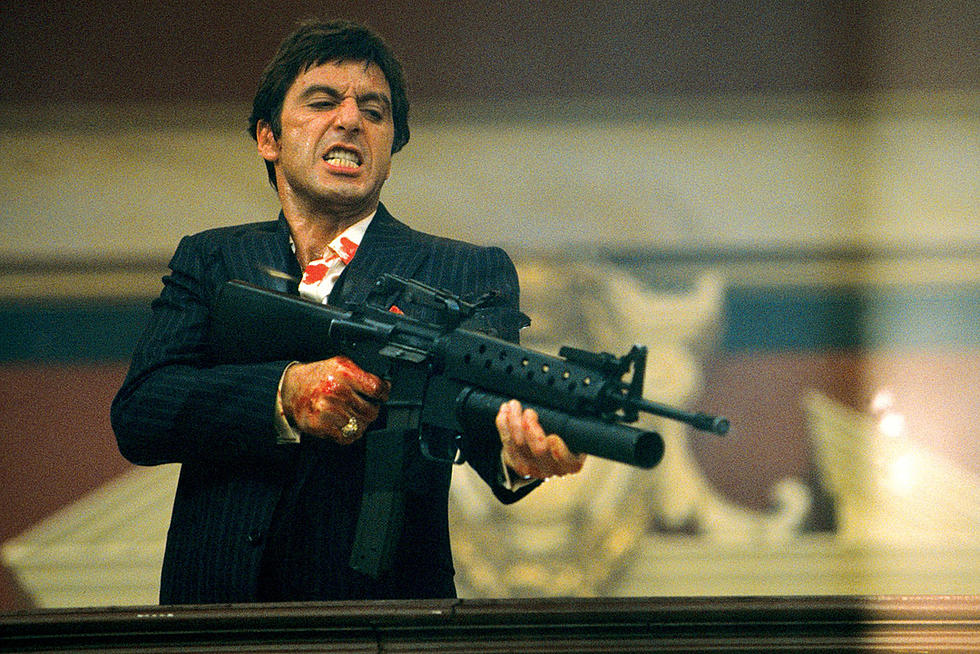 David Ayer No Longer at the Helm of the 'Scarface' Reboot
Universal
Universal's Scarface reboot is still struggling as it's just lost yet another in a long string of possible directors. The studio has just parted ways with David Ayer, just two months after it was first reported that he'd been in talks to join the project.
According to The Hollywood Reporter, Universal didn't like Ayer's take on the material, calling his version of the script "too dark" for what they wanted in the reboot. Exactly how dark is "too dark," though?? This isn't Disney's Scarface we're talking here, this is a movie about a Cuban refugee who rises from nothing to become Miami's drug kingpin through involving himself and his family in crime, drugs, guns, and murder, and then resolves itself in a bloody, Shakespeare tragedy-style pile of dead bodies. The material is plenty dark to begin with, so this is a bit of an odd complaint from Universal.
Unless, of course, it was the kind of Hot-Topic-skull-shaped-backpack-pin "dark" we suffered through with Suicide Squad, where it wasn't clear whether we were supposed to be horrified by the main characters' frivolous attitude towards loss of life, or laugh along with them.
Ayer is the most recent in a pretty long string of director Universal has tried and failed to lock down for this: Antoine Fuqua (Training Day, The Magnificent Seven) was in talks at one point, as were David MacKenzie (Hell or High Water) and Peter Berg (Patriots Day). Diego Luna is still attached to play the protagonist, gangster Tony Montana, and the movie will trade Miami for present-day Los Angeles.