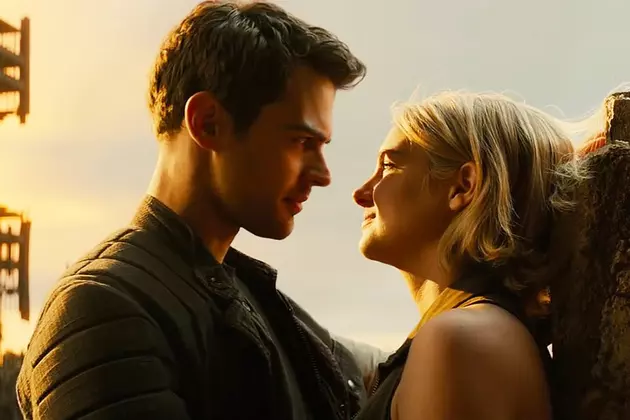 'Divergent' Star Theo James Doubts Appearing in TV 'Ascendant' Wrap-Up
Lionsgate
Speaking to TooFab, James acknowledged his enthusiasm with fans wanting a filmed ending to the Divergent franchise, thought he doubted himself, let alone a majority of franchise stars participating in an as-yet-unassigned TV reboot. Fans of "Four" may have to adjust to a different face standing opposite Tris:
My message would be 'Thanks for the support.' I think it's a shame that we can't finish the story, but I think it's evolving in a place where the actors that have been in the three movies probably won't be in whatever it evolves to in the future.
For her part, Woodley previously stated of a possible return "I didn't sign up to be in a television show," while Miles Teller offered a less conclusive "At this point, it's a different set of circumstances. We'll see. I honestly haven't talked to anybody." The film previously tapped director Lee Toland Krieger to make a June 2017 premiere, but Lionsgate has offered few updates on the proposed TV transition.
At this point, should any of the film stars sign on for the TV conclusion, or is Lionsgate better off recasting? Is it worth closing out, and spinning off the Divergent franchise at all?