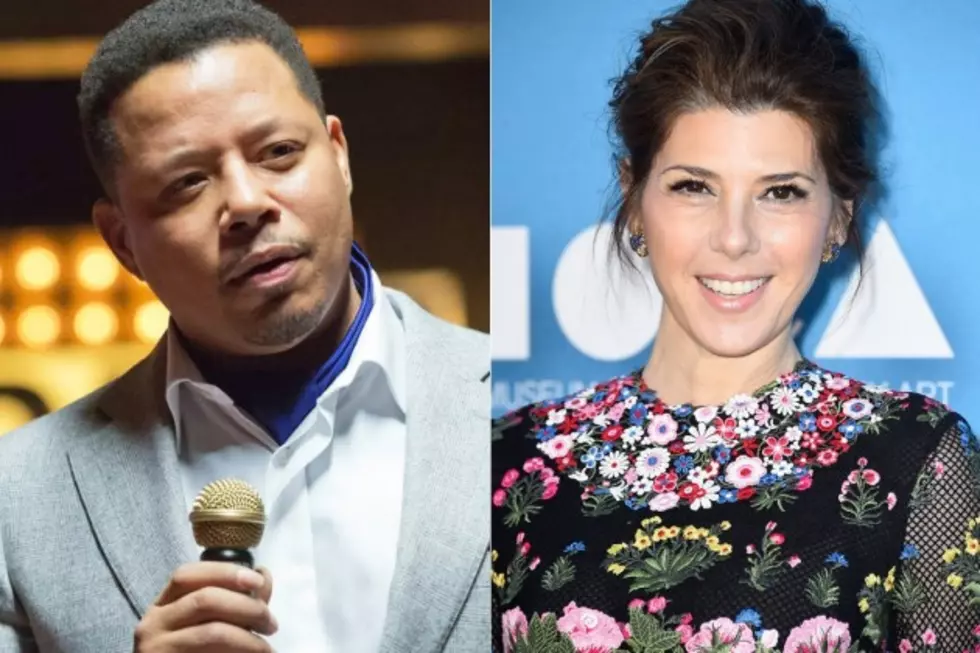 'Empire' Season 2 Adds Marisa Tomei as Hip Hop-Loving Lesbian Billionaire, Really
FOX / Frazer Harrison, Getty Images
All eyes will fall on Empire Season 2, as TV's biggest 2015 breakout challenges itself to repeat success. The Lyons certainly won't be going it alone, either, as Marisa Tomei has officially joined the cast in the recurring role of a hip-hop loving lesbian billionaire. Yes, you read that correctly.
Per Deadline, Tomei will recur in the role of Mimi Whiteman, a "demanding venture capitalist who becomes involved in Lyon family drama." The character is also noted as a Forbes list billionaire, as well as "a lover of hip hop music, social trends, high-end fashion and beautiful women."
As previously established, where Empire Season 1 unfolded over a modest 12 episodes, Season 2 will expand to 18, structured in two halves with a major cliffhanger between. Season 2 guest stars include Chris Rock, Lenny Kravitz and Alicia Keys, while hip-hop artist Ne-Yo will join Timbaland in writing music for Season 2, though no plans for Ne-Yo to actually appear on the series have been set.
Empire will return on September 23, but what other big-name guest stars might the Lyon family recruit for the effort?
Check Out 100 TV Facts You May Not Know!