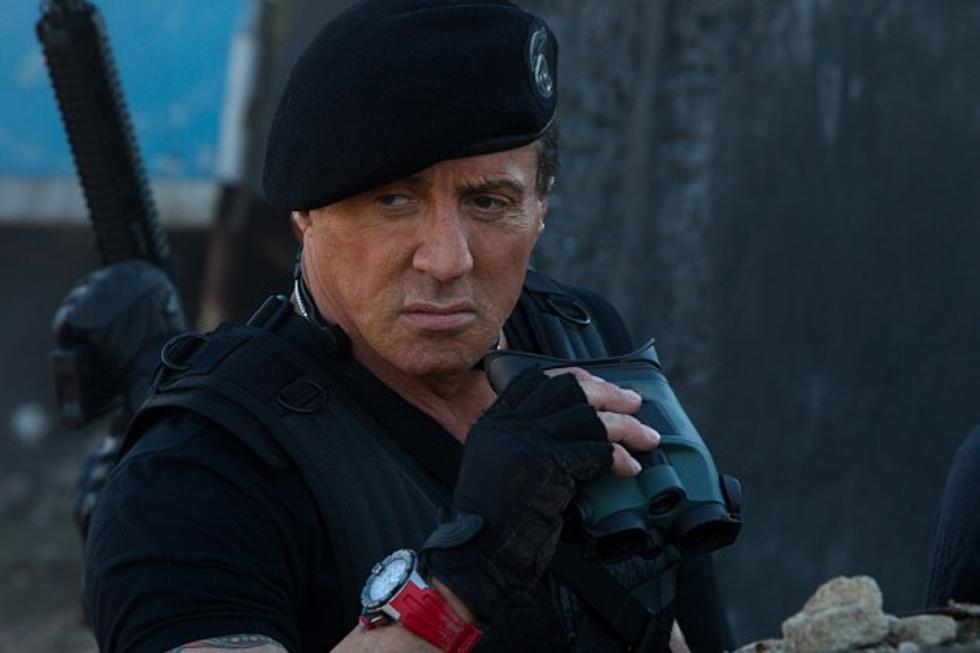 'Expendables 4′ Will Return to R Rating, Possibly Include Time Travel
Lionsgate
'Expendables 3' was not a hit; there's no way around that. After the first film grossed over $100 million, the second grossed $85 million and the third, a paltry $35 million. Most of us would probably point to the fact that the 'Expendables' franchise was never made up of particularly good movies and eventually that wore thin with audiences. Sylvester Stallone would prefer to deflect the blame elsewhere though: the film's PG-13 rating. He says that when 'The Expendables 4' happens it will ditch the PG-13 rating and go back to it's gritty R-rated roots. Also, there's going to be an 'Expendables 4'??
Stallone was talking to Crave Online about the future of the 'Expendables' movies and was asked if the next film will return to the R-rating:
Absolutely unequivocally yes. I believe it was a horrible miscalculation on everyone's part in trying to reach a wider audience, but in doing such, diminish the violence that the audience expects. I'm quite certain it won't happen again.
It's weird, because we were quite certain that another 'Expendables' movie wouldn't happen again.
As he once talked about in trying to revive the 'Rambo' films, Stallone is now saying he's entertaining the concept of reviving the flagging 'Expendables' films by genre-hopping. Namely slapping the team right in the middle of a sci-fi adventure. Time travel anyone?
I have actually entertained the idea of putting the group into such an unnatural environment that it, in an of itself, creates extra suspense and tension: the 'fish out of water' scenario. That environment might not be time travel, but nearly just as jarring.
'The Expendables vs. The Nazis'? (You know, we'd actually watch that movie…)
It seems like it would make more sense to have The Expendables fight off some kind of monsters or aliens (not unlike 'Predator'), and we're not really sure where Stallone is going with the time travel idea. Are they going into the future? Is it like a 'Terminator' style thing? Which one of these Expendables actually invents time travel? So many questions. But, wherever in time they are, you can bet that when Jason Statham throws a nice into someone, it'll spurt blood out in the most gruesome fashion. That is Sylvester Stallone's promise!
Do you have any interest in an 'Expendables 4' movie, no matter what period in time it takes place or what it's rated? Let us know below.