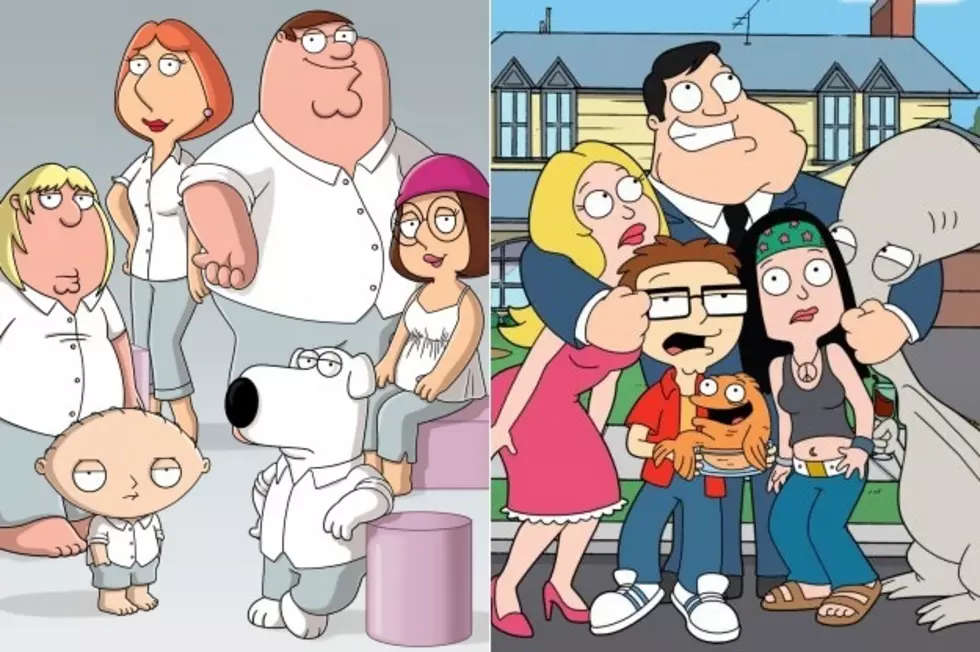 'Family Guy' and 'American Dad' Renewed, No 'Cleveland Show?'
Let the reign of Seth MacFarlane continue!  Where once 'Family Guy' had been cancelled and seemingly gone forever, eight years later FOX announces that the series will indeed return for an 11th season, while its spiritual spin-off 'American Dad' will return for an eighth alongside it.  So with Seth MacFarlane's first two series renewed, what's to become of 'The Cleveland Show?'
Deadline was the one to break the news, that at least two of Seth MacFarlane's animated efforts would see additional seasons through 2014, the orders likely for 22 episodes apiece.  Interestingly, 'American Dad' recently returned from hiatus in its sixth season, meaning the show has a full seventh season already in the can on top of the current renewal.
Due to the long turnaround of animation series of this style, 'The Cleveland Show' is already in production on a fourth season, currently airing its third, though FOX has yet to make a decision on a fifth alongside the other renewals.  The network may wish to see how its options play out, though 'The Cleveland Show' already has a syndication deal with Adult Swim in place for 2013.
Elsewhere, ever-running animation mainstay 'The Simpsons' already has a two-year deal in place, along with 'Bob's Burgers' having negotiated for a third season back in January.  Jonah Hill's 'Allen Gregory' has officially been cancelled, leaving the marginally more popular 'Napoleon Dynamite' adaptation on the bubble still.
What say you?  are 'Family Guy' and 'American Dad' worth additional seasons, or has the Seth MacFarlane Well run dry?  We're more fans of 'American Dad' these days, but what about you?  And what of 'The Cleveland Show?'  Give us your reactions in the comments!