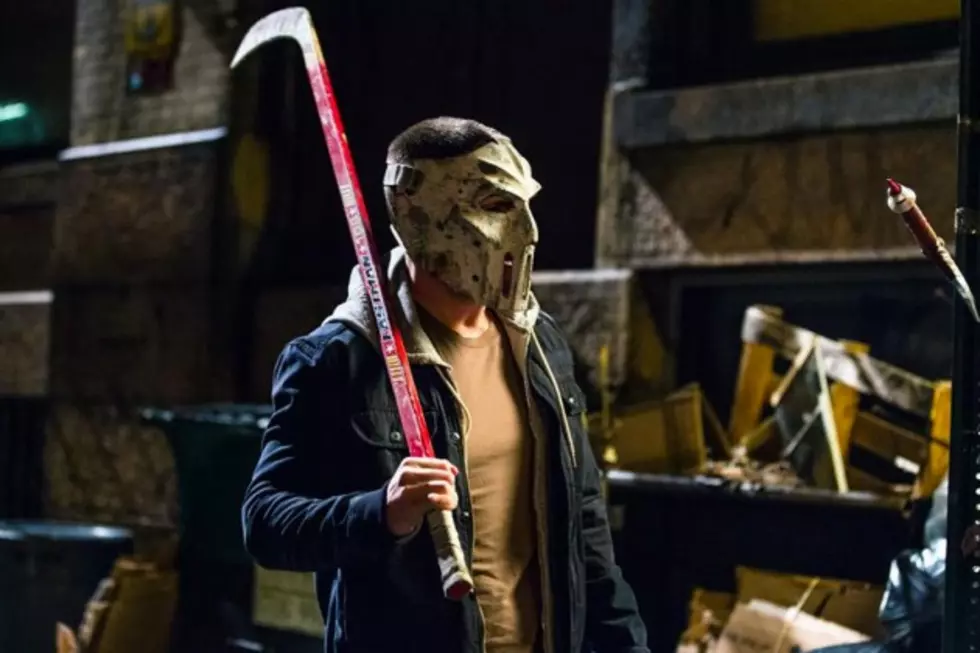 First Look at Stephen Amell as Casey Jones in 'Teenage Mutant Ninja Turtles 2'
Paramount Pictures
The first Teenage Mutant Ninja Turtles introduced the four sewer-dwelling vigilantes of the title and their closest allies, giving the sequel enough breathing room to start pulling in various supporting characters from all corners of this very strange universe. Today, we have our first look at Arrow star Stephen Amell, playing vigilante and Turtle ally Casey Jones.
The first reveals comes to us via producer Michael Bay's Twitter feed and well, he looks like Casey Jones:
While the redesigned Raphael, Leonardo, Donatello and Michelangelo drew their fair share of scorn from fans, Casey Jones is hard to screw up in just about any way. He's an ordinary guy in a hockey mask who fights crime on the streets and this image clearly depicts an ordinary guy in a hockey mask [Ed. note: sort of?] who has the drive to fight crime on the streets. And if you are going to find a rising star with plenty of experience playing vigilante-types, it's hard to go wrong with Amell, who spent the past few years getting this whole "masked hero" thing down pat thanks to his starring role on The CW's Arrow. If anything, he's in danger of getting typecast at this point.
In Teenage Mutant Ninja Turtles lore, Casey is generally depicted as a love interest for April O'Neil (who will once again be played by Megan Fox), so expect the sequel to have an actual romantic subplot. Now, the big question is how the sequel will blend the returning characters, Casey, Tyler Perry's villainous Baxter Stockman, and the inexplicably cast Laura Linney into one cohesive story. Then again, this is a sequel to the previous Michael bay-produced Ninja Turltes movie, so cohesion probably isn't high on the list of priorities.
Check Out 100 Behind-the-Scenes Superhero Photos