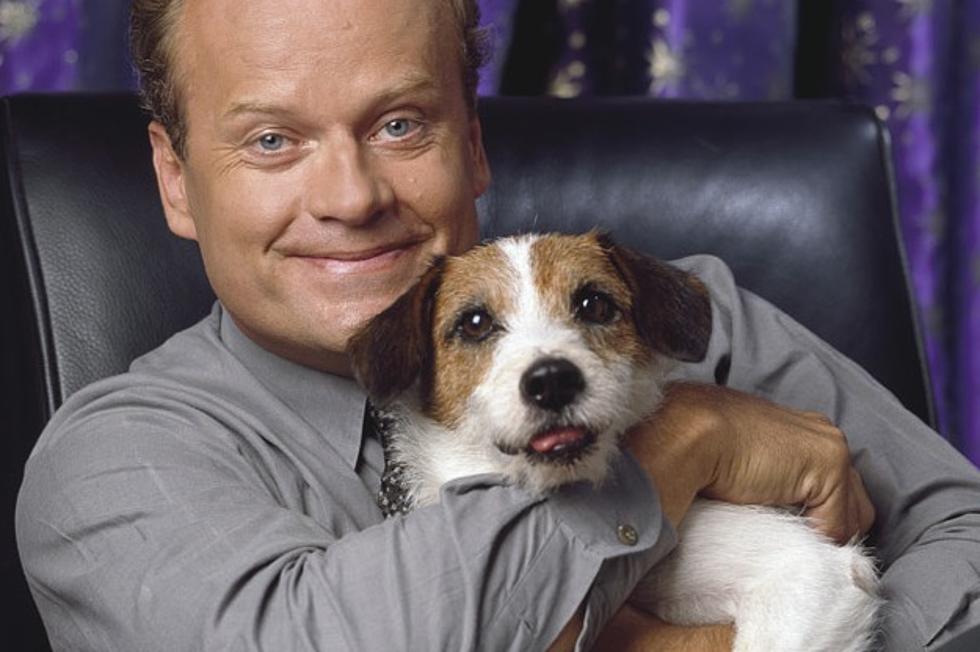 Frasier's Celebrity Callers: Identifying All the Guest Voices
Who were those celebrities guest-calling in to Kelsey Grammer's fictional talk show on NBC's 'Frasier?' Thanks to the ever-powerful Internet, we now have the answer!
Some are instantly recognizable (Ben Stiller, Malcolm McDowell, John Lithgow). Others absolutely would have flown under the radar (Eddie Van Halen, Art Garfunkel) if not for the help of this montage video. My fave might be Jodie Foster. Too bad she gets cut off.
'Frasier' has been off the air since 2004, and just watching this stream of opening sequences, I'm reminded how much smarter and funnier it is than most of the shows on TV today. Even more amazing is that 'Frasier,' of course, was a spin-off of a massively successful show in 'Cheers,' with both shows managing to run a full 11 seasons. That would be virtually unheard of in today's short-attention-span TV world.
Anyway, catch up for Dr. Frasier Crane and his all-star callers, courtesy of this YouTube montage of celebrity patients: