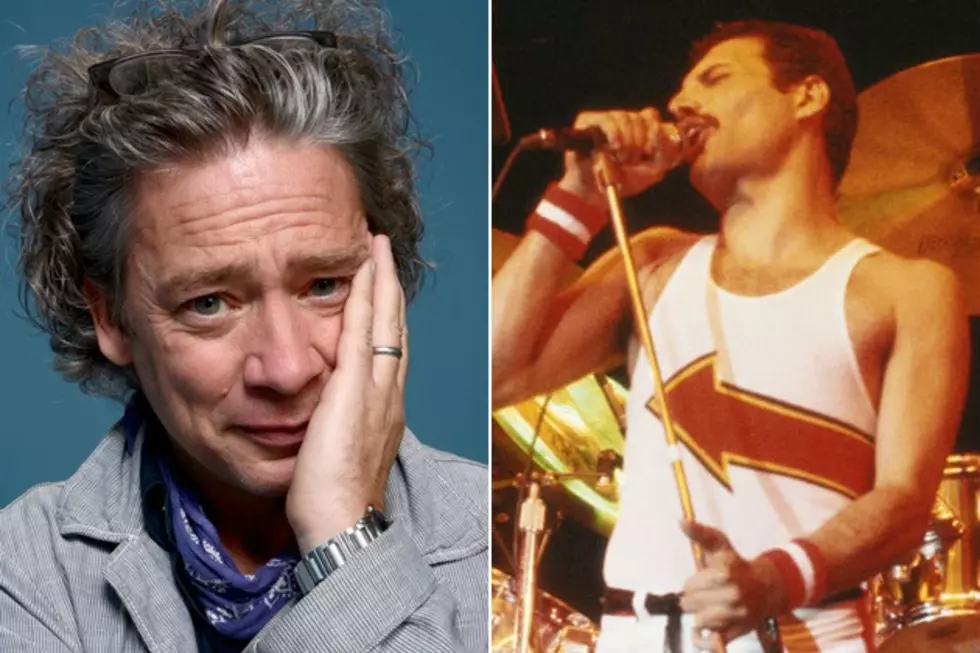 Freddie Mercury Biopic Loses Current Director, May Be Cursed
Getty Images
Sacha Baron Cohen was attached to the Freddie Mercury biopic for many years, but once the project started moving forward Cohen left, and the film seemed like it might die. But then Ben Whishaw joined and actor-turned-director Dexter Fletcher was hired to helm the project. Now Fletcher has left the film, citing "creative differences," which makes us wonder if this project is cursed.
And, as Deadline notes, Whishaw -- who played Q in 'Skyfall' -- is now locked into the James Bond franchise, so if they can't get the Mercury biopic going shortly, they'll have to wait until after he shoots 'Bond 24,' which means it's anyone's guess if this project is ever going to get off the ground. But producer Graham King has money and a distribution deal with Sony, so it seems likely this will happen sooner rather than later.
Word has been that the surviving members of the band Queen are the main agitator for these reported creative differences, as they may not want certain aspects of the late singer's life put to film. Fletcher was an interesting choice as he's someone who's had a lot of experience in front of the camera (he appeared in his first movie when he was ten), and is now transitioning into directing. This would be his third film and likely the first to get worldwide exposure, which means it would have been a huge boon to his career. That he walked away says nothing good.