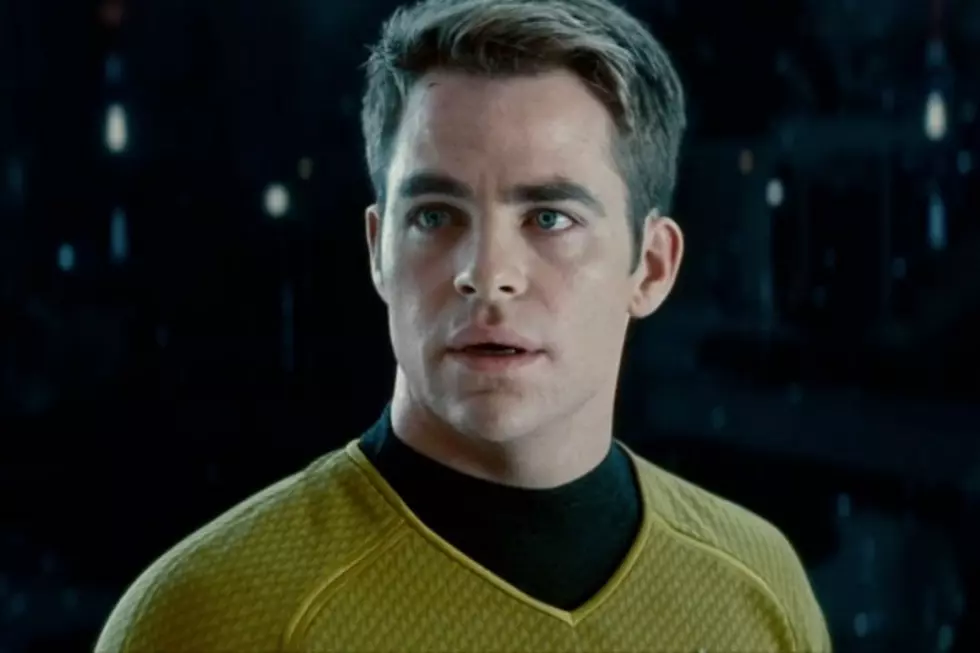 'Green Lantern' Rumor: Chris Pine Eyed for Warner Bros.' DC Reboot
Paramount
As with all rumors, we should remember to take this with the recommended dose of salt, but that doesn't necessarily make it any less interesting. We already know that WB is planning a new Green Lantern movie—sans Ryan Reynolds, hashtag blessed—for 2020, but that's one piece of casting that hasn't fallen into place just yet. Rumor has it that WB is eyeing another franchise star to wear Hal Jordan's ring, and that person is Chris Pine.
Pine, who is slated to reprise his role in Star Trek 3, could very well hop from that franchise over to WB and DC for Green Lantern. The rumor comes from Latino-Review, who posted this intriguing rumor blast on Instagram:
As LR's Umberto Gonzalez repeatedly makes clear, this is just a rumor until confirmed, but the site's sources are often reliable, so this one may very well prove to be true. Pine has the charisma and the superhero good looks for the part, and he's proven his effective performance as an iconic hero in the Star Trek franchise (even if the second film wasn't all that great).
By the time the new Green Lantern standalone film hits theaters, it'll have been nine years since the massively disappointing version starring Ryan Reynolds. That's more than enough time for us to have (mostly) erased the memory of that film from our minds, which is what WB is also likely hoping.
It's uncertain just when the new Green Lantern might make his appearance in the DCU, but with heroes like Aquaman, Wonder Woman and The Flash making their debut in Batman vs. Superman ahead of their own solo films, we might very well see a new Hal Jordan on the big screen sooner than 2020.