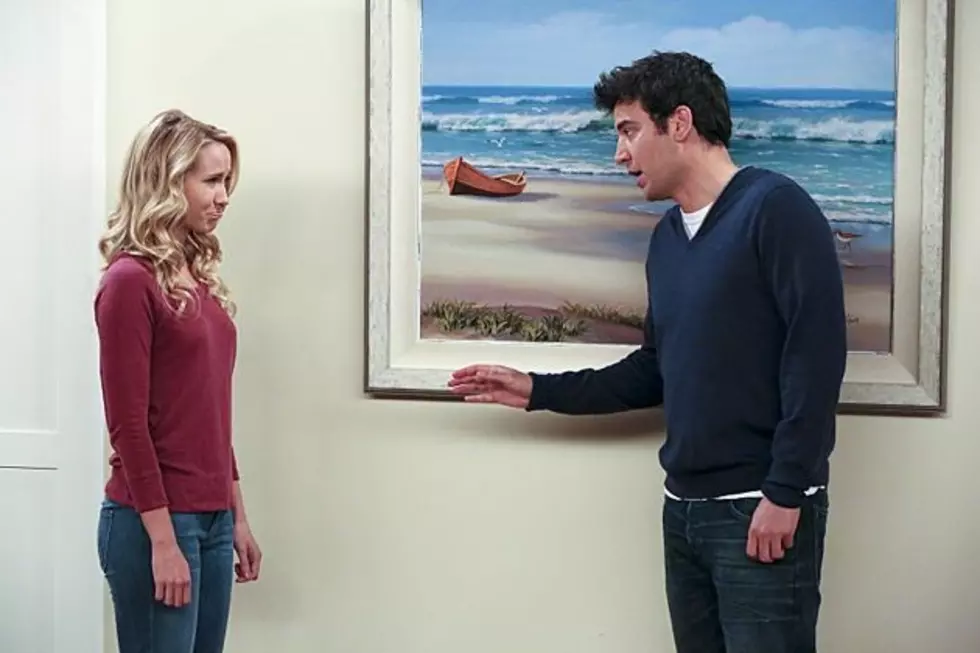 'How I Met Your Mother' Preview: Who Returns to "The Lighthouse"?
CBS
'How I Met Your Mother' had some huge news to get through recently with CBS' ongoing plot to spinoff the series into a 'How I Met Your Father' next fall, but Ted's struggles to find the one aren't over yet. Next Monday's "The Lighthouse" will see the return of Anna Camp as the world's worst wedding guest, but will Ted be able to break away for long enough to meet his actual dream girl? Check out the first photos and previews of "The Lighthouse to find out!
Truly, the spinoff couldn't come a moment too soon, as the previews of next week's "The Lighthouse" appeared to further pad out the final season with an egg-making competition between Robin and Barney's mother Nora ('American Horror Story' star Frances Conroy), but we're hearing the episode will be worth the wait. The first photos don't show off her return, but the Mother (Cristin Milioti) will supposedly make her first appearance since the premiere.
Says CBS of "The Lighthouse":
BARNEY IS CAUGHT IN THE MIDDLE WHEN ROBIN AND LORETTA'S ARGUMENT ESCALATES, AND TED TAKES CASSIE ON A ROMANTIC DATE, ON THE FINAL SEASON OF "HOW I MET YOUR MOTHER," MONDAY, NOV. 4

"The Lighthouse" — When Robin and Loretta's conflict escalates, Barney is caught in the middle. Meanwhile, Marshall and Daphne deal with a stowaway on their road trip, and Ted and Cassie try to enjoy a trip to a lighthouse.
We'll be back in a bit with more thoughts on the upcoming spinoff, but in the meantime, what say you? Are you continually invested to see where "The Lighthouse" guides us next in the final season of 'How I Met Your Mother'? Check out the latest photos below, and give us your thoughts in the comments!