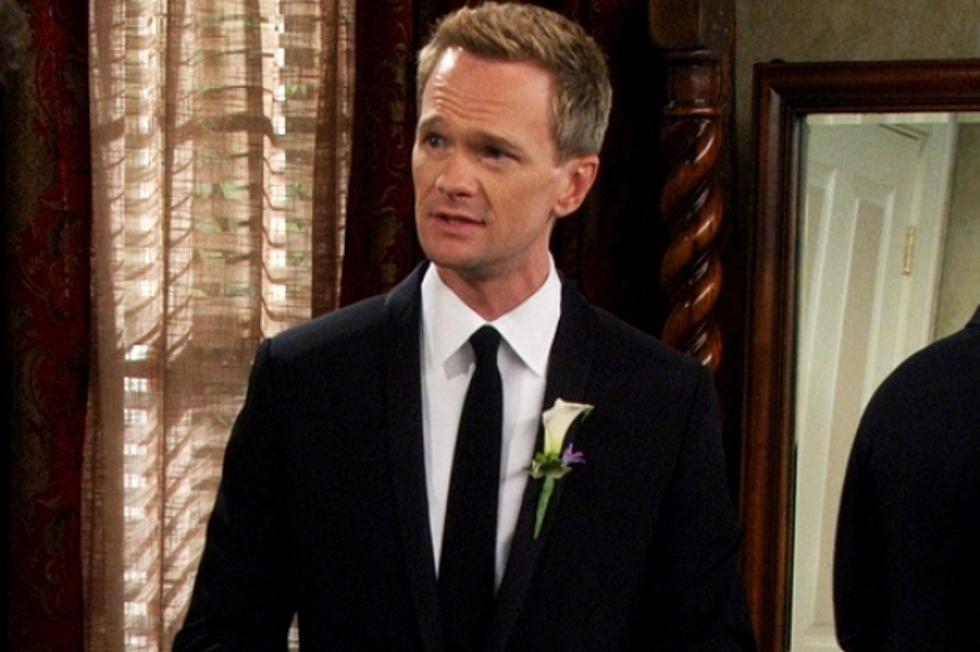 'How I Met Your Mother' Bosses Talk Finale, Bride and Season 8
Those who watched last night's season finale of 'How I Met Your Mother,' the hour-long "The Magician's Code" may have been left wanting to hurl their remote at the TV, or thought that the big twist behind Barney Stinson's bride made perfect sense.  But with a lot of ground to cover in the next season, how does series co-creator Craig Thomas see season 8 shaping up, and how did they get to that big reveal?
Speaking in a post-mortem interview with Vulture, Craig Thomas had a number to say about how and when they arrived at the conclusion that - SPOILER ALERT - Robin would be the one ultimately getting married to Barney in the future, a development that had supposedly been in the making for years, regardless of the episode's proposal to Quinn (Becki Newton).  In fact, with Newton cast in the recently picked up Bays / Thomas FOX series 'The Goodwin Games,' Thomas had to point out that Newton would still be in "some" of the coming eighth 'HIMYM' season.
Speaking on how they arrived at Robin, Thomas says:
We've probably known for three or four years that it was going to be Robin. Even as we broke them up after season five, we were thinking about it. And then as we were playing more and more with the flash forwards to Barney's wedding, it started to feel right: "Yeah, that's the wedding Ted's at." It had that inevitability that good ideas have. It felt true.

As we go into season eight, it's going to be us showing you exactly how we get to that day and what it means to everyone. We're getting toward the end — though we still have some mysteries up our sleeves.
Barney and Robin weren't the only ones with surprise love connections, as the season finale's ending also saw Ted driving into the sunset with Victoria (Ashley Williams), one of his few major romantic prospects that ever had a shot at working out.  Thomas teased that 2012 would have Ted thinking that Victoria might be the right one after all, but since the audience knows Ted doesn't meet the mother until Barney's wedding, Thomas specified, "this is the last door we have to close before Ted can meet the mother."
Because "The Magician's Code threw so many twists at the audience, Thomas pointed out that the eighth season premiere this fall would still be set in May, trying to wrap up some of those twists before the season's second episode would catch up with the gang in the present.  So when exactly will Ted meet the mother, likely ending the series along with the reveal?  Will season eight be the last, or is 9 the charm?  Says Thomas:
Right now, it's about actor deals and negotiations, and things we should know more about in the next few months. We're already breaking stories [for season eight] now, and it's tough not knowing if we're writing one or two more seasons ... it will affect what we're doing next year. So the hardest part is not quite knowing.

Could it be a great ending after eight seasons? Yes. Could it be a great ending after nine seasons? Yes. But I won't say whether we're leaning one way or the other. When we were launching the show, we always thought eight seasons would be great for what we were trying to do. So eight would be awesome. But we just came off our best ratings year. We still think we have great stories to tell. I don't know. It's hard to say good-bye. I'm hoping we'll know soon, and whatever happens, I think we can wrap up the story in a great way.
If nothing else, Thomas hopes to be able to tell the TV Critics Association summer press tour in July whether or not the next 24 episodes will be the final.
What say you?  Did the identity of Barney's bride through you for a loop, or feel as right as Thomas says?  What would you like to see from the next season of 'How I Met Your Mother?  Give us your take in the comments!