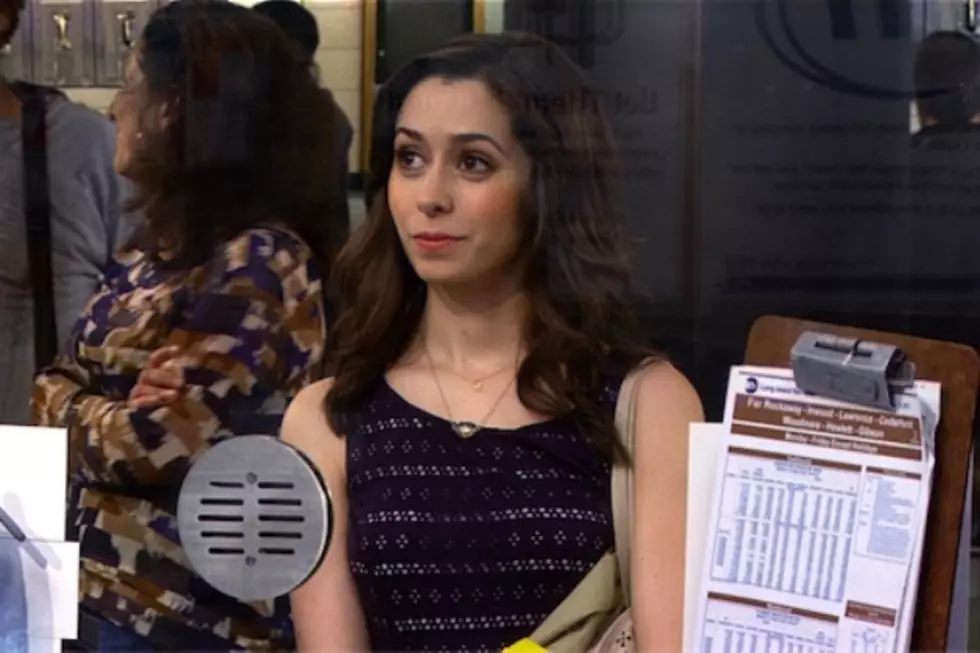 'How I Met Your Mother' Season 9: Producers Talk Mother Casting, and Final Season Format
CBS
The unthinkable finally happened during last night's 'How I Met Your Mother' season 8 finale "Something New," as the mother was finally revealed to the audience via actress Cristin Milioti. Given another season in the works however - confirmed to be the last - what can we expect from Ted's attendance of Robin and Barney's wedding, and ultimate meeting with destiny? How did series creators Carter Bays and Craig Thomas arrive at Milioti's casting? The burning 'How I Met Your Mother' season 9 questions answered inside!
And lo, we finally met the mother, but the series that had teased viewers for eight years straight still has life in it yet. After last night's big finale reveal, 'How I Met Your Mother' will return this fall for a final season that could look, and feel very different from the series we've come to know. Series creators Carter Bays and Craig Thomas made the interview rounds this morning to discuss the big shocker, as CBS teased in a press release that 'How I Met Your Mother' season 9 will chronicle "the epic story of the longest wedding weekend ever."
It remains to be seen exactly how 'How I Met Your Mother' season 9 will unfold, whether all its time will be spent in the 56 hours leading up to Barney and Robin's wedding, or if the narrative will encompass any of Ted and the mother's post-wedding relationship, but Carter and Bays revealed that the ninth season renewal drastically changed their intended endgame. Says Bays to Entertainment Weekly:
We didn't want to do season 9 unless we had something that just got us really excited to write it. This concept got us very excited to write it and lent itself to a lot of great ideas that came out. The tipping point was when you have enough ideas that you're going to be bummed if you don't get to try these ideas, that's when it became worth it for us to do season 9, and part of that is revealing the mother. The idea of getting to know her, getting to know where she's coming from, it became too tantalizing to pass up. We always liked the poetic ending of you never really get to know her, you just see her face or something.
Carter and Bays insisted that long-running fan theories about Robin ending up as the titular mother were never really in contention, nor did the pair have any desire to cast a recognizable star as the mother, whose name has yet to be spoken on the series itself. "It was a pretty big umbrella to fill," said Bays of finding an actress to play the titular mother. "And yet Cristin is, against all odds, exactly what we were looking for. She made us laugh on '30 Rock,' she made us swoon in 'Once,' and her ukulele skills are no joke." Given our knowledge of the mother, actual musical chops were something of a prerequisite for the role.
We'll keep our ears open for the latest details of 'How I Met Your Mother's ninth season, but what say you? Were you excited to finally meet the mother, and head into a ninth and final season? How would you like to see the final year for Ted, Robin, Barney, Marshall and Lily play out? Watch the big moment again below, and hit the comments with your own thoughts!