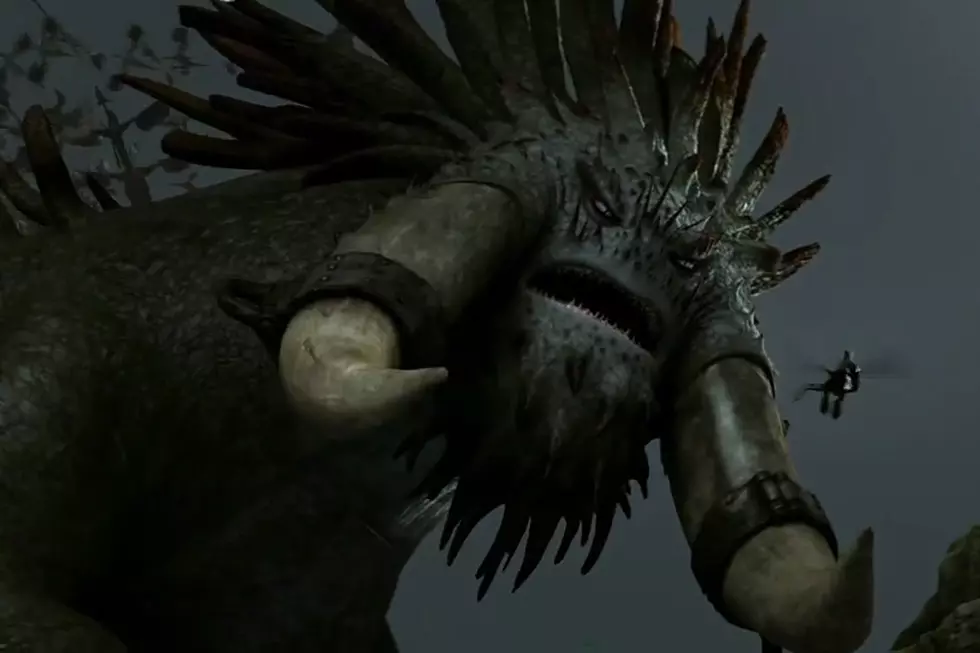 'How to Train Your Dragon 2′ Trailer: There's A Whole World of Dragons Out There!
DreamWorks Animation
Following some sneak peeks at 'How to Train Your Dragon 2,' DreamWorks has unleashed the first full trailer for the upcoming sequel, which finds Viking Hiccup (Jay Baruchel) -- a little older, a little scrappier -- and his loyal dragon Toothless going on a dangerous new adventure to protect men and dragons alike from a new threat. And there are so. Many. More. Dragons!
Seriously, look at all the dragons! The trailer for 'How to Train Your Dragon 2' is action-packed and stuffed to the brim with dragons of all shapes and sizes. There's also the addition of Hiccup's mother, voiced by cinema goddess Cate Blanchett, which is just perfect casting.  If we have one complaint about the trailer, it's probably with the song choice, which seems a bit generic. Other than that, there's lots more viking action and foggy atmosphere, and -- yup -- dragons!
The thrilling second chapter of the epic "How to Train Your Dragon" trilogy returns to the fantastical world of the heroic Viking Hiccup and his faithful dragon Toothless. The inseparable duo must protect the peace -- and save the future of men and dragons from the power-hungry Drago.