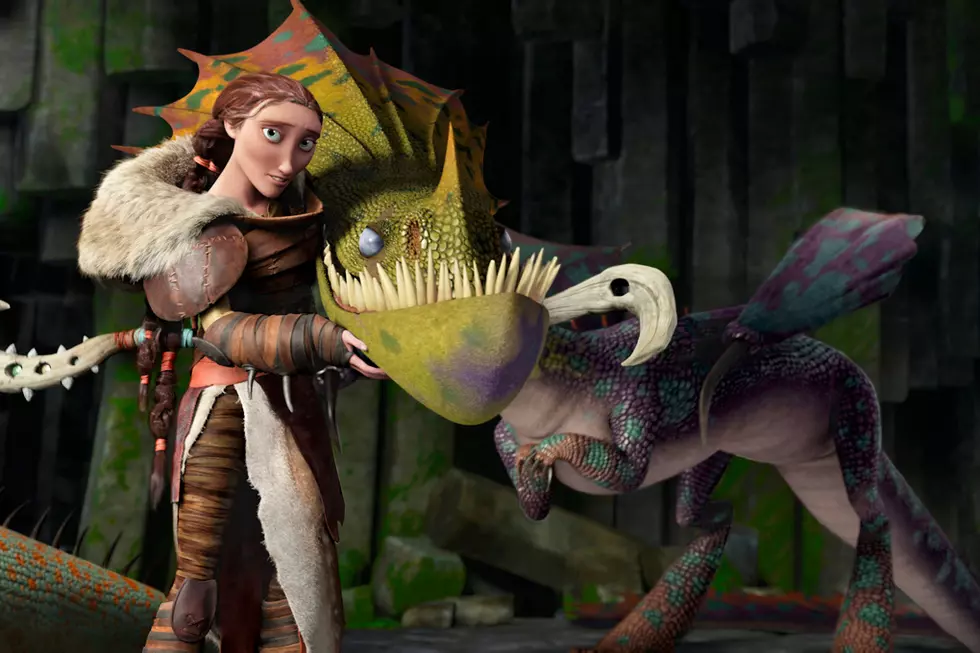 'How to Train Your Dragon 2′ Trailer: Get Ready for More High-Flying Action
DreamWorks Animation
Riding duo Hiccup and Toothless are back for more aerial acrobatics, as shown in the full-length 'How to Train Your Dragon 2' trailer -- and they're not alone. Aside from many familiar faces from the first film, Cate Blanchett joins the cast as a mysterious figure, but who is she exactly?
Well, as it seems, Hiccup's mom and a dragon-liberating vigilante. Now five years after the events of the first film, dragons are living out in the open alongside the vikings, but there in danger from a new threat that has arrived to claim them. That's where Blanchett's Valka comes in, to help prepare Hiccup for the coming events.
From the full plot synopsis for 'How to Train Your Dragon 2':
It's been five years since Hiccup and Toothless successfully united dragons and vikings on the island of Berk. While Astrid, Snoutlout and the rest of the gang are challenging each other to dragon races (the island's new favorite contact sport), the now inseparable pair journey through the skies, charting unmapped territories and exploring new worlds. When one of their adventures leads to the discovery of a secret ice cave that is home to hundreds of new wild dragons and the mysterious Dragon Rider, the two friends find themselves at the center of a battle to protect the peace. Now, Hiccup and Toothless must unite to stand up for what they believe while recognizing that only together do they have the power to change the future of both men and dragons.
'How to Train Your Dragon 2' hits theaters June 20, 2014.